Student of Distinction Award (SODA)
About SODA
This prestigious award acknowledges 20 current Southwestern College students who excel academically, participate in leadership activities, and demonstrate commitment to a goal or purpose.
The awardee and nominator will be invited to attend the awards ceremony and dinner.
The awardee will receive a scholarship and a medallion during the ceremony.
Congratulations
Congratulations to the Student of Distinction Awardees 2018 and Scholarship Recipients 2018!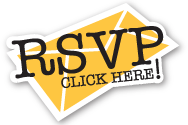 To confirm your participation in the Ceremony on April 25, 2018 at 5:30pm in the Mayan Hall, and receive your complimentary tickets, RSVP is required by April 16, 2018 using this link:
Student Awards Ceremony 2018
All awardees receive a complimentary dinner ticket!
SODA awardees may receive up to 2 (two) complimentary guest tickets.
Scholarship awardees may receive 1 (one) complimentary guest ticket.
Donors may receive up to (2) two complimentary tickets.
RSVP is required - please use button above.
Additional dinner tickets may be purchased for $12.00 using the button below. They can be picked up at the Student Center in Room 601C starting April 16, 2018.
For further information, please contact Jenny Marasigan (see Get In Touch below).
Eligibility Requirements
Must be a current SWC student enrolled in at least 6 units in Spring 2018
Have an overall minimum GPA of 3.0 at SWC
Must have a minimum of 30 units completed at Southwestern College
Have a Student Education Plan on file as proof of plans to transfer or complete a program
May not have received a Bachelor's degree or higher
Must not be a past SODA recipient
Must not have any disciplinary records at Southwestern College
The DEADLINE TO NOMINATE a student is on Tuesday, FEBRUARY 28, 2018.
The Student Award Ceremony will be held on Wednesday, April 25, 2018 at 5:30pm in the Mayan Hall.
Get In Touch
For further information contact
Office of Student Activities
Room 601C
900 Otay Lakes Rd
Chula Vista, CA 91910
Monday - Thursday 8:00am - 4:30pm
Friday 8am - 3pm