Spring 2022 Federal Grants

We Want You Here

Southwestern College is your way into earning the degree or career you've always wanted. We are offering a series of grants to get you to begin at Southwestern… come back... or to encourage you to stay here for the spring 2022 semester.
If you've never taken classes here, or you missed fall 2021, you can receive a grant as an enrolled student in spring 2022:
1 - 5 units = $500

6 - 11 units = $1,250

12+ units = $2,500
Students registered with Disability Support Services office enrolled in 6+ units = $2,500
When is the disbursement?
April 4, 2022 for full-semester classes
May 2, 2022 for fast-track classes
Funds will be disbursed through BankMobile.
A unique link to access the funds will be mailed to your MySWC email.
Did you attend fall 2021 classes?
We want to assist you with school-related expenses. Students who enrolled in fall 2021 can receive a grant of up to $1,500 per student, until the funds are depleted. You will receive an email to your MySWC email with a link to the application to compete for the funds. Be sure to continually monitor your school email.
How do I get the money?
Whether you are a new student, missed a couple semesters or were here in the fall, all students will be required to complete a grant application. The application will be available on the first day of the spring semester, Jan. 31, 2022. To access, the application, please click on the application link. If you cannot get into the link, log out of all browsers and log into your MySWC account.

Important Details
You must be a California resident or an AB 540 student.
Funds can be used for:
Childcare

Rent, housing, utility fees

Car repairs

Cost of books

Medical expenses

Technology (computer devices, internet, etc.)
Did you miss fall 2021?
You will need to re-apply.
Are you taking non-credit classes?
New or returning non-credit students who participate in courses that meet between 18 and 99 hours during the semester will receive $500 disbursement at the end of the semester, $1,250 for students who attend courses that meet 100-199 hours during the semester, or $2,500 if they attend courses that meet 200 or more hours during the semester.
Did you have unpaid fees in spring or summer 2021?
Holds for all unpaid fees and tuition have been discharged for students enrolled in Southwestern College classes in spring or summer 2021. Check your account on WebAdvisor for more information.
Take in-person classes at all our campuses
Spring 2022 Semester
January 31, 2022 to May 27, 2022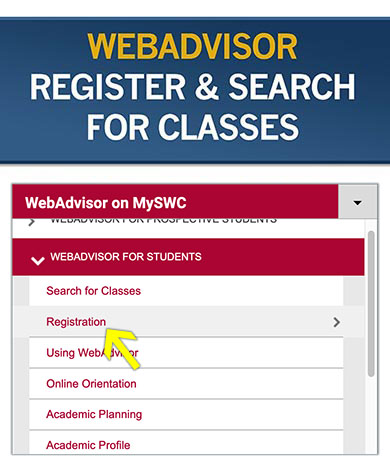 Launch WebAdvisor on MySWC to Register & Search for Classes (MySWC Login Required).
Existing Students