San Diego State University 4-Year Degree Program
SDSU@Southwestern College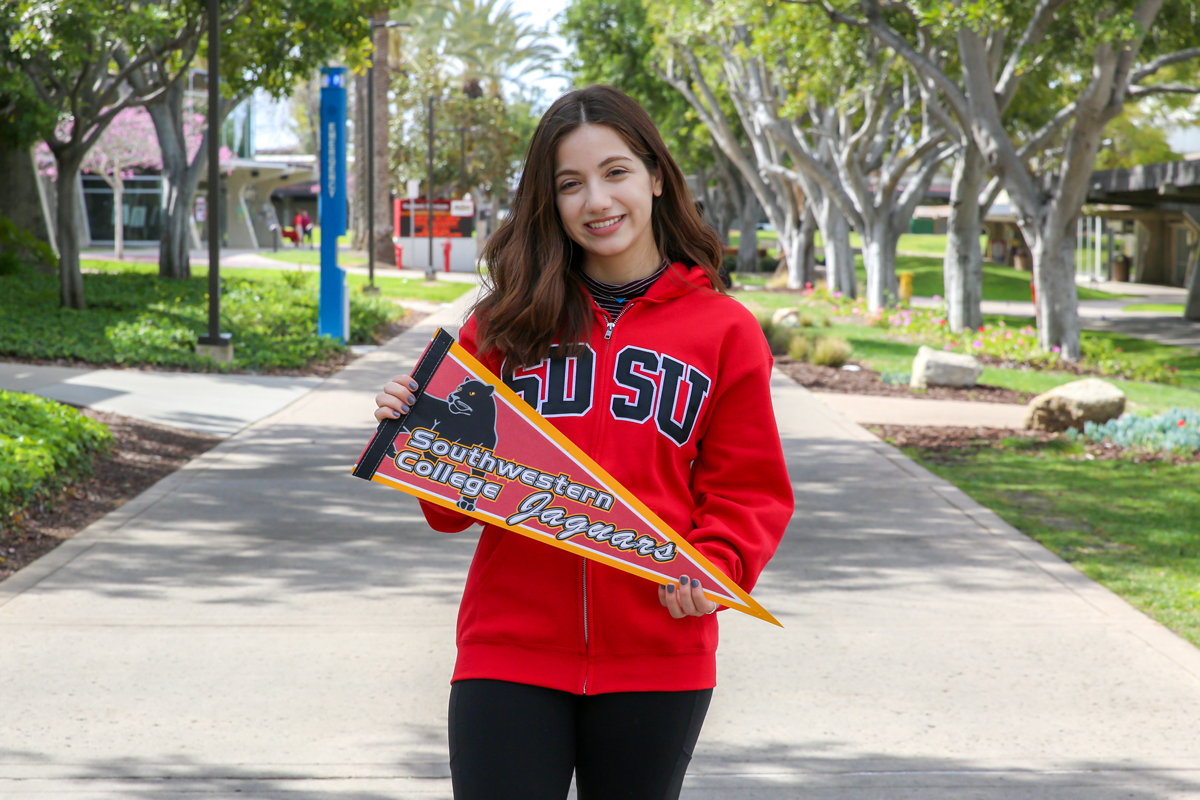 About Our Partnership
San Diego students can now get a San Diego State University bachelor's degree without having to set foot on an SDSU campus through a partnership with Southwestern College.
SDSU and Southwestern College have created two degree completion programs to launch during the fall of 2020: a Bachelor of Science in Criminal Justice and a Bachelor of Science in Business Administration.
We understand that attaining a traditional four-year degree can be difficult. Many of today's students have full or part-time jobs, families, and other commitments, which is why SDSU and its partners have created new programs to fit their unique educational needs.
Through around the clock access to SDSU's online course offerings, and with on-site student services provided at the community colleges ready to assist, students can attain a valuable degree from SDSU on their schedule.
Flexible, Convenient, and Affordable
Pursuing a Bachelor of Science in Criminal Justice or a Bachelor of Science in Business Administration has just become more convenient. With SDSU@Southwestern College, you can earn a valuable degree from San Diego State University without leaving the Southwestern College campus. The first cohort will start courses in fall of 2020.
The program offers:
Online courses ideal for busy working professionals
A self-paced structure that gives you the ability to choose your course load
Instructional assistance, such as in-person discussions and coursework guidance, at Southwestern College, provided by SDSU
Student support and academic advising services at Southwestern College, provided by SDSU
Financial aid opportunities to assist with tuition costs
The same highly-respected criminal justice degree as SDSU's on-campus program
Application Requirements
To be fully qualified for admission , you must have 60 or more units (90 or more quarters) completed by the term prior to transfer. This includes completing 12 lower division preparation course units, as well as completing all lower division GE requirements with a grade of C- or higher. You must also have a 2.8 GPA. For application instructions, please visit neverstoplearning.net/micrositedegrees.
Fall 2020 Application Period Extended to June 15.
Recorded Information Session
On May 6, 2020, representatives from San Diego State University and Southwestern College recorded an information session--answering many of your questions. Click on the link to access the recorded session.
Frequently Asked Questions
Get In Touch
If you'd like to learn more, please contact . . .