Message from Governing Board President Nora E. Vargas
Southwestern College has so many amazing students, faculty, employees and alumni. We are honored to celebrate them in our latest editions of the District Annual Report and the Propositions R and Z Citizens' Bond Oversight Committee Annual Report.
As a Southwestern College alumnus, I know how lives can be transformed by the academic and student experiences here. The stories in this year's annual reports reflect the transformation of our students at the Richard J. Donovan Correctional Facility. They include how our alumni are reaching back to current students to open them to new opportunities. And how our community is connecting with us even more through their involvement with the Southwestern College Foundation.
The college's physical presence is also undergoing major transformations. Projects at our Chula Vista, National City and Otay Mesa campuses are making room for innovative programs that will continue preparing students for what lies ahead. Our campus at San Ysidro is also on the list for a major expansion in the next phases of construction. You can read more about our progress in the Citizens' Bond Oversight Committee Annual Report.
As you look through our annual reports, please consider it your invitation to rediscover everything we have to offer at Southwestern College. With campuses located throughout South County and at the Crown Cove Aquatic Center in Coronado, we're near where you live.
View Annual Reports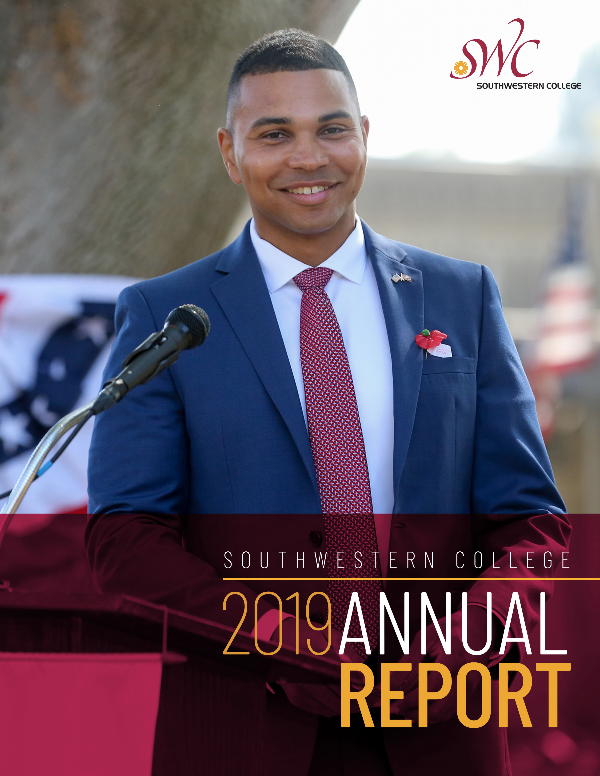 Southwestern College Police Academy Graduate Chris Lawrence is among the highlights in the 2019 District Annual Report.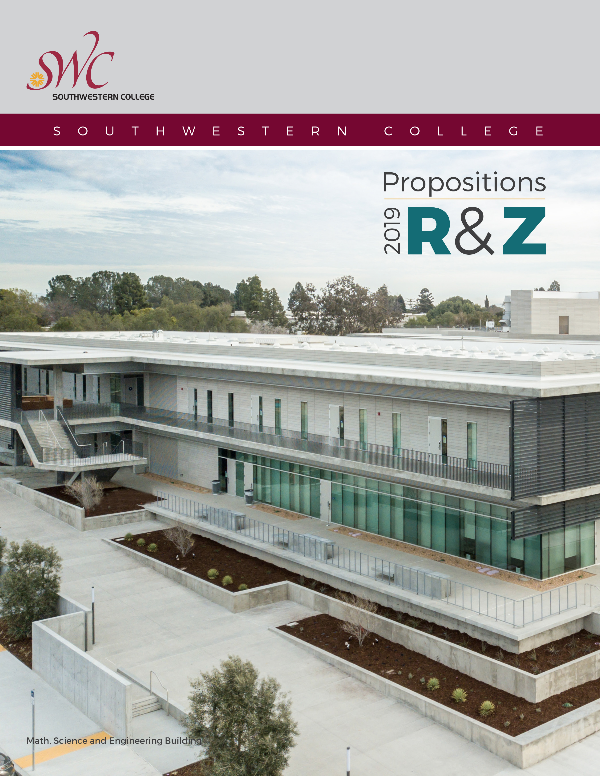 The opening of the new Math, Science & Engineering Building is just one of the many projects completed or in the pipeline--funded by Propositions R & Z.