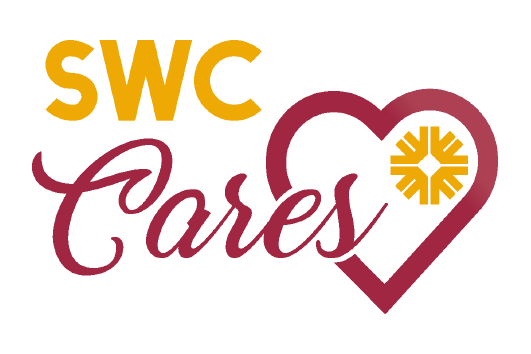 SWC Cares is a collaborative effort and many of the services (including the Jag Kitchen and SWC Cares Emergency Grant) depend on the support of our college community. If you would like to be a partner in providing these services to our students, join many of your colleagues and sign up for Jaguars Give.
Here at Southwestern College, we believe in providing a supportive learning environment for students. SWC Cares is a new initiative that centralizes the diverse services and resources we provide in one location.
If you or someone you know is having an emergency, contact College Police immediately at x6691 (from a campus phone) or (619) 216-6691 (from off campus).