Important Information
We're here to help! The deadline for the 2020-21 CA Dream Act application (for Cal Grant eligibility) Is Monday, March 2nd. Don't miss this opportunity to get aid for college!
To get started visit California Student Aid Commission!
Visit SWC Dreamer Center for resources for Undocumented Students
Visit the Califronia Student Aid Commission's California Dream Act webpage, which has extensive resources for students and parents, including worksheets, tutorials, forms, and application resources. Many are available in English and Spanish.
California Dream Act of 2011
The California Dream Act of 2011 became law through the passage of Assembly Bill AB 130 and AB 131. It allows AB540 students to apply for and receive several types of financial aid, including:
California College Promise Grant (CCPG)
State financial aid, such as CalGrants and Chafee Grants
Assistance from EOPS or CARE
Private and institutionally-funded scholarships
AB540 Qualifications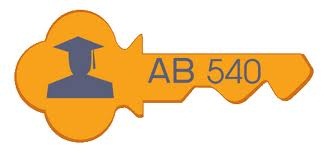 To qualify as an AB540 student and be eligible for Dream Act, AB130 and AB131 benefits, students must:
Have attended a California high school for a minimum of three years.
Graduate from a California high school or pass the California High School Proficiency Exam (CHSPE) or get a General Equivalency Diploma (GED, also called General Educational Development test).
Enroll in an accredited California institution of higher education.
In the case of students without legal immigration status, fill out an affidavit stating that they have filed or will file an application to legalize their immigration status as soon as they are eligible to do so.
To get a Cal Grant, students must also meet all other Cal Grant eligibility criteria. Visit the Cal Grant page for additional information on Cal Grant eligibility.
Have any questions?
If you have questions regarding whether or not you qualify for AB540 status, please go to the Admissions office or visit the AB540 webpage.
If you are already an AB540 student and have questions about your California Dream Act Application or eligibility, please contact the Financial Aid Office.
IDEAS @ SWC
Did you know there is a student club for AB540 students? It's called IDEAS @ SWC (Improving Dreams, Equity, Access and Success). You can check it out on Facebook (Ideas At Swc) or contact club advisor Javier Madrigal at jmadrigal@swccd.edu if you are interested.
Get In Touch
Contact us if you need help or have questions.
Cesar Chavez Student Services Center, 1st Floor
900 Otay Lakes Rd
Chula Vista, CA 91910
(working remotely during quarantine)
Monday - Thursday
8:00am - 6:30pm
Friday, Saturday and Sunday
Closed
Note: Closed on legal and campus holidays