Start our free, convenient application process in just a few steps. When you apply you will be asked to select one of eleven "Fields of Study" in the Major Category to help you find the right program for you based on your career and academic interests. Choose one from the "Major Category" dropdown list to see academic programs in that area (sample below).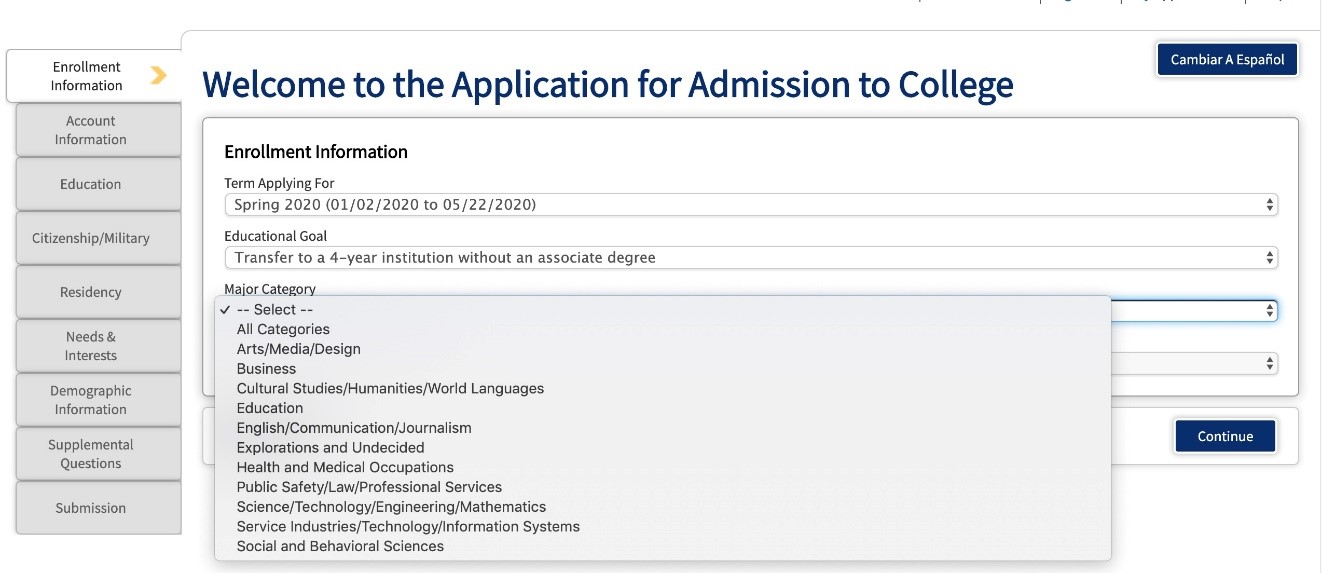 Not sure about your Field of Study? Check out the Fields of Study video below to learn more about options, then follow the "SWC Online Application" button link to apply.
No Social Security Number? Complete the International/AB540 Online Application instead.
Need Help? Contact Us.
Important Deadlines
News Items cannot be displayed at this time. Please try again later.
Priority Registration
Transfer Students
We would love to meet you! Learn more about what Southwestern can offer transfer students, and get in touch with one of our counselors.
Information for Transfer Students
Virtual Chat
We are here to support each of our student's needs. Chat live on Cranium Café by finding an online staff member below. To learn more, visit the Virtual Welcome Center. Our student service specialists have their hours of availability listed on their profile cards. If a team member's hours are not reflective of their availability, they are likely supporting another student. We give each of our students the individual attention and time they deserve. Thank you for your patience.
Video chat with Admissions and Records on Cranium Cafe