Programs & Academics Landing Banner
PROGRAMS & ACADEMICS
Fields of Study
Haven't decided on a major? We can help you get there!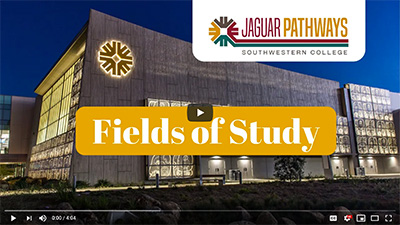 Each of the College's more than 300 degree and certificate programs has been sorted into one of 11 fields of study that best describes related majors. Select a field of study below to see specific associate degrees and/or certificates, program maps, and career information for many majors available at Southwestern College.
Get In Touch
Meet the faculty and staff that you'll work with at Southwestern College.
900 Otay Lakes Rd
Chula Vista, CA 91910