Counseling & Career Advisement
The School of Counseling & Student Support Programs wants all students to succeed. Our team of qualified counselors are prepared to talk with you about your academic performance, choice of career, personal goals, and transfer opportunities. We will provide you with individualized counseling sessions, exciting workshops, personal development courses and special academic programs or Learning Communities such as Puente, Umoja, BAYAN, FYE, PAIR and Honors. We even have specialized counseling for our student-athletes.
Student Success & Support Program (SSSP): To begin your counseling experience, please ensure you first learn about SSSP and complete the first two Priority Steps to Success (Orientation and Assessment). These are important steps to ensure you succeed and acheive Priority Registration!
Students needing help with personal issues can receive confidential, brief, supportive counseling through the Personal Wellness Services at SWC.
Virtual Chat
To connect via Chat/Video with a counseling staff member please click on the Enter Counseling Lobby below.
For more information on how to virtual lobbies, please view our Virtual Welcome Center webpage.
Our staff is available Monday - Thursday from 8:00am - 6:30pm & Fridays from 8:00am - 3:00pm
In addition to our Counseling Lobby, you can email us at counseling@swccd.edu or leave a voicemail at (619) 482-6361.
JagBot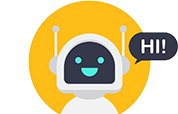 Other Counseling Resources
Get In Touch
Southwestern College
Cesar E. Chavez Student Services Center, 2nd floor
900 Otay Lakes Rd
Chula Vista, CA 91910