Student Education Plan (SEP)
Don't Just Dream It. Plan It!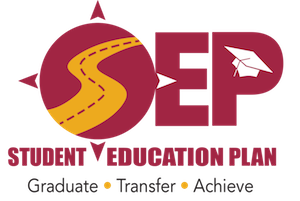 Getting your Student Education Plan completed is the first step to reaching your goal to Graduate and successfully transfer to a four year university.
As a new or returning student to Southwestern College, we are delighted to take this opportunity to assist you in choosing your desired major and the classes you need to complete your educational goals and dreams. Our qualified counselors are thoroughly trained to provide you with a wide array services to get you from point A to Point Z.

When you come to meet our Counselors, they will provide you with a clear roadmap to Success. The Student Education Plan can be compared to your Academic GPS system. If this plan is adhered to from beginning to end, you will be able to complete your journey and potentially graduate in two to three years.
The services that you will be eligible to receive are:
Student Education Plan completion
Career Assessment services for students who are uncertain about Majors and Programs
Access to join various Learning Communities (Puente, Umoja, Bayan, FYE, Veterans)
Access to enroll in Personal Development Courses
Workshops to increase your success in the classroom
Transfer Information and Campus Tours to Universities
And MUCH MORE!!!!
Schedule your personalized educational planning session with one of our awesome counselors today!
Get In Touch
Meet the faculty and staff that you'll work with at the Chula Vista campus.
Southwestern College
Cesar Chavez Student Services Center, 2nd floor
900 Otay Lakes Rd
Chula Vista, CA 91910