Sign Up Today !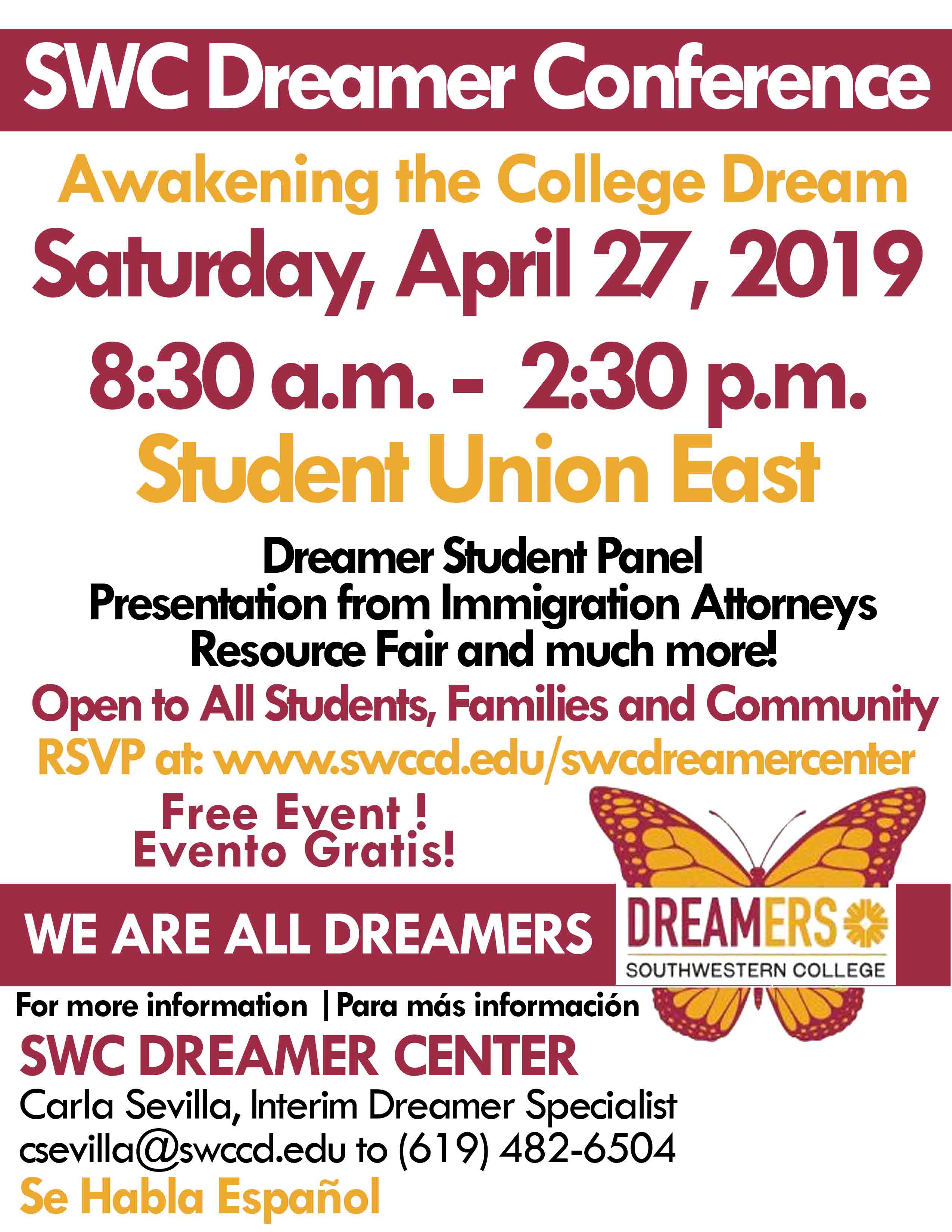 To RVSP for the following Events:
SWC Dreamer Conference on Saturday, April 27, 2019
Follow this link: https://goo.gl/forms/aAgnp2Iu7YUPPjOi2

News

Rapid Response Hotline
People who see immigration officers knocking at their doors — or their neighbors' — in San Diego County can now call a new 24-hour hotline for support.
Calling the hotline probably won't stop an arrest that's already in progress, but it might help stop a deportation, depending on the details of the case.
Anyone wanting to report an immigration arrest, a checkpoint or a raid to the rapid response network can call (619) 536-0823. Dispatchers, who must be bilingual in English and Spanish, will take down information from the caller about the enforcement's location and send a text to volunteer responders, asking for someone to verify what's happening.
A responder will go to the address provided and document the situation. Responders are taught not to obstruct an arrest in any way. Instead, they observe and document in case the immigrant's civil rights are violated.
Reprinted from San Diego Union-Tribune article dated Dec. 20, 2017
Southwestern College letter to students regarding Trump's decision to end DACA (PDF).