Out @ SWC is a directory of LGBTQIA+ faculty, staff, and administrators, along with allies and supporters of the LGBTQIA+ community at Southwestern College. We are your professors, your counselors, your baristas… in short, we are your SWC community!
This is, in no way, a complete list. It serves as a reminder of the breadth of representation among LGBTQIA+ community members at our college, the importance of visibility on campus, and the support for Southwestern College's queer-identifying students in their morale, safety, and, importantly, their academic success.
If you are a member of SWC's LGBTQIA+ community, or an ally/supporter, and would like to add your name to the OUT @ SWC list, please contact PRISM for more information.
LGBTQIA+ Community Members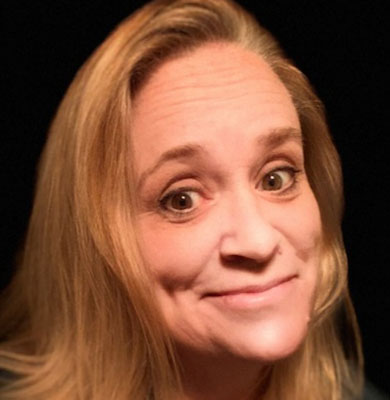 Senior Project Clerk, Jaguar Pathways
Brenda Airo-Dyer has been with Southwestern College since 2015. She started as a student in the Occupational Health & Safety program. She began working as a student worker in 2017, when her professor, Marie Vicario was asked to launch the SWC version of Guided Pathways, Jaguar Pathways. Having been a student, she found a passion in improving the student experience for those coming after her. She said, "After having to make my way through the maze of community college, I know how important it is to make sure students have the right kind of support".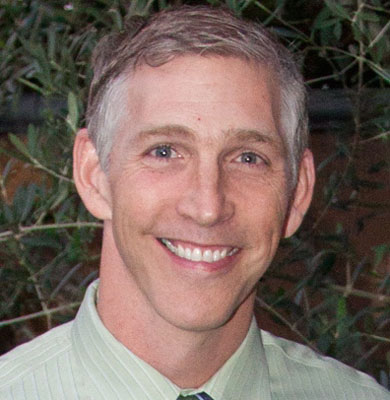 Professor, School of Language, Literature & Humanities
My name is John "Randy" Beach (he/him/his) and I'm a Professor of English and Education at Southwestern College. I've been a professor at SWC since 2004 and teach ENGL 116 classes. I hold an M.A. in English from the University of Charleston, a B.A. in English from the College of Charleston, and a B.A. in Journalism and Mass Communications from the University of South Carolina. I'm also the faculty Curriculum Committee chair and have a passion for educational policy and curriculum development.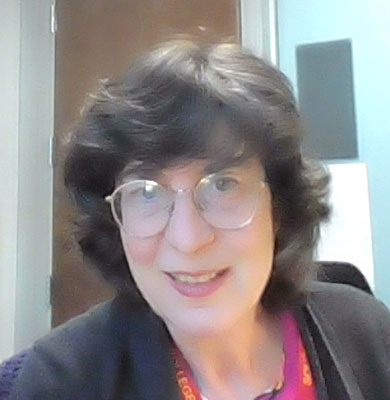 Professor, School of Mathematics, Science & Engineering
Math professor, PRISM member, singer. Dedicated to students mastering math regardless of past background!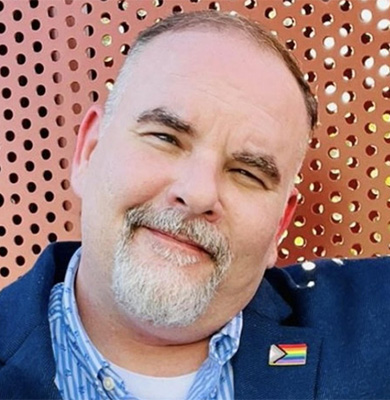 Director, Institutional Technology
Michael has several years of higher education experience and many years of technical experience in the field. He is a product of a community college, having earned an associate degree in Computer Technology. In addition, he has a bachelor's degree in Web Development and a master's degree in Information Management. He began his career at Southwestern Community College District in 2015 in the role of Programmer Analyst. He was promoted to Webmaster in early 2018 and has held the role of the Director of Institutional Technology since June 2019 (including 11 months as interim).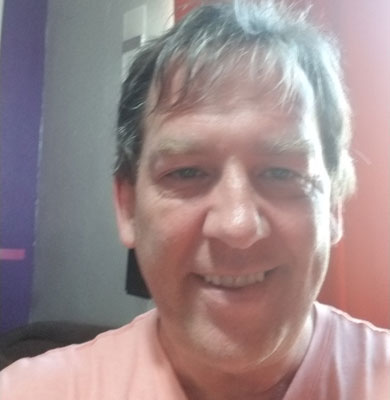 Veterans Services Specialist, Veterans Services
Employed at Southwestern College for last 5 years. Before that I was at ITT Technical Institute for 11 years serving as Registrar.
I am a gay man who answers to He, Him, They. I also answer to Bros to my friends.
I am a survivor of Hate Crime and Male Rape and have spoken nationally on these issues and homophobia.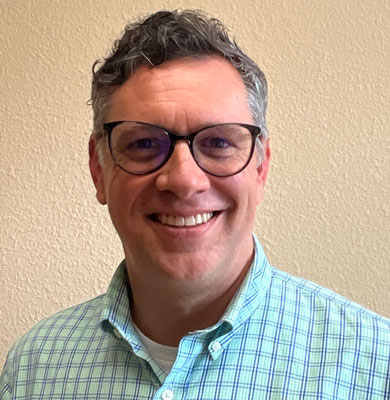 Assessment & Prerequisites Faculty Coordinator, Assessment
Ryan Lennon is passionate about success for all community college students in their academic and personal journeys.
Ryan has worked at Southwestern College since Fall 2008. He served as a member of the English as a Second Language faculty from 2008 - 2018. In 2018 to now, Ryan has served as the Faculty Coordinator for Assessment (Placement) and Prerequisites. He also currently serves as the Faculty Co-coordinator for Jaguar Pathways representing Student Services faculty.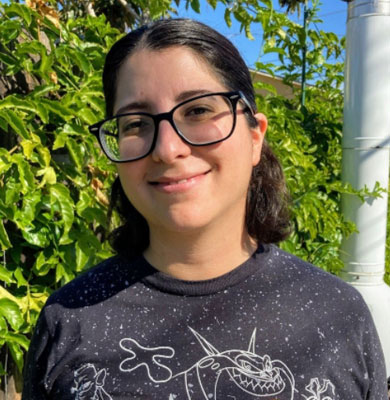 Professor, School of Language, Literature & Humanities
Hola! I'm Alejandra Lucero Canaán (she/they/ella/elle) and I'm a Professor of English at Southwestern College. I've been teaching at SWC since 2017. I teach a variety of classes including English 115 and 116, Specialty Lit Courses like Chicano Lit (ENGL 272) and Border Lit (ENGL 274) and Creative Writing like Intro to Creative Writing (ENGL 120) and Screenwriting (ENGL 150). I'm also the English Professor for the CHEL Learning Community, a one-year experience for LGBTQIA+ students with a dedicated counselor, the completion of English 115, 116 and PD 100 and 103, field trips and more!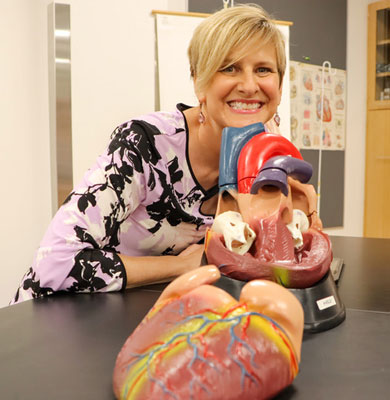 Professor, School of Mathematics, Science & Engineering
Professor Pennington has been teaching full-time at SWC since 1996 and you can find her online as The Penguin Prof 🐧. She teaches primarily in the areas of general biology and human anatomy and physiology. She is a founding member of PRISM, and has been awarded the SWC Teaching Excellence Award as well as the Faculty Leadership Award. She is also passionate about online ed and instructional video production.
Valerie's other passions include travel, SCUBA diving, dancing, reading, photography and all things Italian (especially pizza - she has an outdoor wood-fired pizza oven).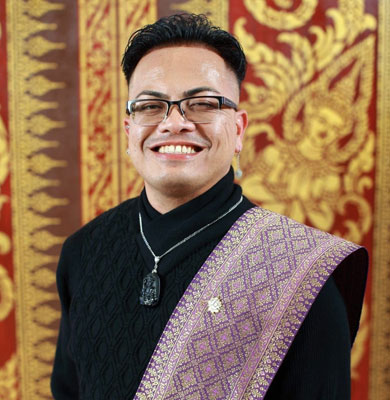 Assistant Professor, School of Arts, Communication & Social Sciences
Prof. Joseph Allen (JoJo) Ruanto-Ramirez is Queer, Buddhist, Indigenous Asian American, scholar-activist, refugee who came to the United States as a natural disaster refugee in 1991. He is an Assistant Professor of Ethnic Studies - Asian American Studies and works closely with the Office of Student Equity Programs & Services. He received his BA in Ethnic Studies and his MA in Sociological Practice at CSU San Marcos, and currently a PhD candidate in an interfield program in Cultural Studies and American Studies at Claremont Graduate University.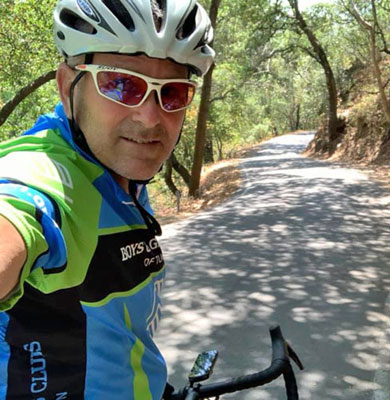 Assistant Professor, School of Mathematics, Science & Engineering
Jason Webber ('Dr. J') has been an instructor in the Biology Department at Southwestern College since 2013, where he teaches courses in Human Physiology (BIOL 261), Human Anatomy (BIOL 260), Human Anatomy and Physiology (BIOL 190), and Principles of Biology (BIOL 100/101). He has bachelor's and master's degrees in Fish Biology, and earned a Ph.D. in Marine Ecology through the Joint Doctoral Program in Ecology at UC Davis and San Diego State University.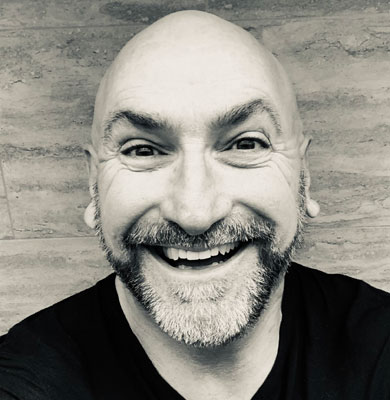 Professor, School of Arts, Communication & Social Sciences
Ruff Yeager holds his MA in Theatre and Dance from Missouri State University and BS from Evangel University. He began teaching as an adjunct while pursuing a robust freelance career as a theatre artist. An award-winning director, actor, and playwright, he relishes the opportunity to share his real-world experience with students in his role as a full time faculty member. He has directed over 30 productions on SWC stages, collaborating with over 600 student actors. The inaugural season of the Southwestern Summer Shakespeare Festival, a previous dream of his, will begin summer of 2023 presenting "The Comedy of Errors" and "Hamlet" in repertory performance. He serves on multiple committees and enjoys communicating with other faculty members, staff members, and administrators.
Allies & Supporters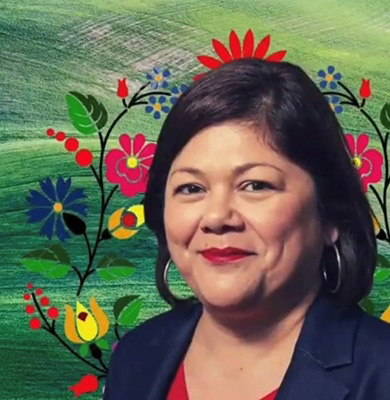 Director, Office of Student Equity and Services
Dr. Guadalupe Rodriguez Corona was born in National City, raised in San Diego, California and is a proud binational "Fronteriza." She has over 25 years of dedicated experience committed to diversity, equity and inclusion efforts in higher education. Currently, she is the Director for the Office for Student Equity Programs and Services at Southwestern Community College District. In her role, she oversees the Learning Community Hub, the SWC Dreamer Center and Student Equity.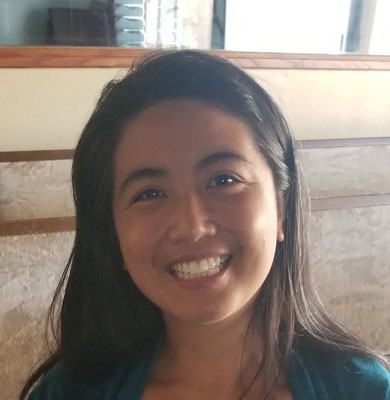 Professor, School of Mathematics, Science & Engineering
Kimberly Eclar, M.Ed., M.S. Math
Professor of Mathematics
Math Department Chair, 2021 - Present
SLO Liaison for the Math Department, 2020 - Present
Co-PI for Mathematical Persistence through Inquiry and Equity, an NSF grant funded research project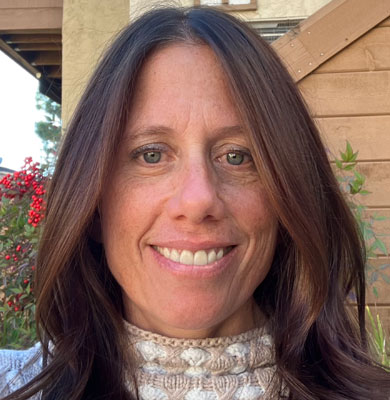 Professor, School of Mathematics, Science & Engineering
Allison has been with the Biology department at Southwestern College for 17 years.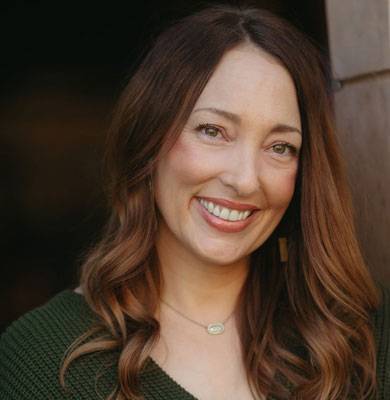 Human Resources Specialist, Human Resources
Tiffany Lawrence is an Academic HR Specialist with over 15 years of business operations and human resources experience in both the public and private sectors. She has an M.S. in Human Resource Management from the University of Southern California and a B.A. in History from Mount St Mary's University in Los Angeles.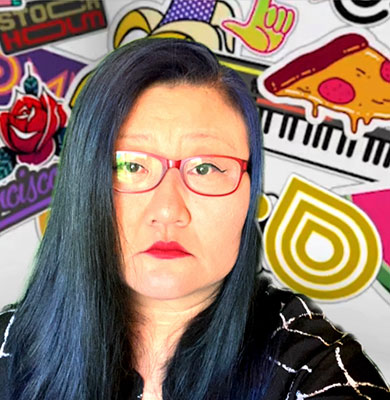 Professor, School of Arts, Communication & Social Sciences
Eun Jung Park is a professor of art history at Southwestern College, where she has served on several committees including the Academic Senate, Honors Committee, and the Distance Education Task Force, in addition to teaching art history survey courses in Asian Art as well as Modern and Contemporary Art. She also serves as a member of the Commission for Arts and Culture Public Art Committee for the City of San Diego.