Available Opportunities - Apply Today!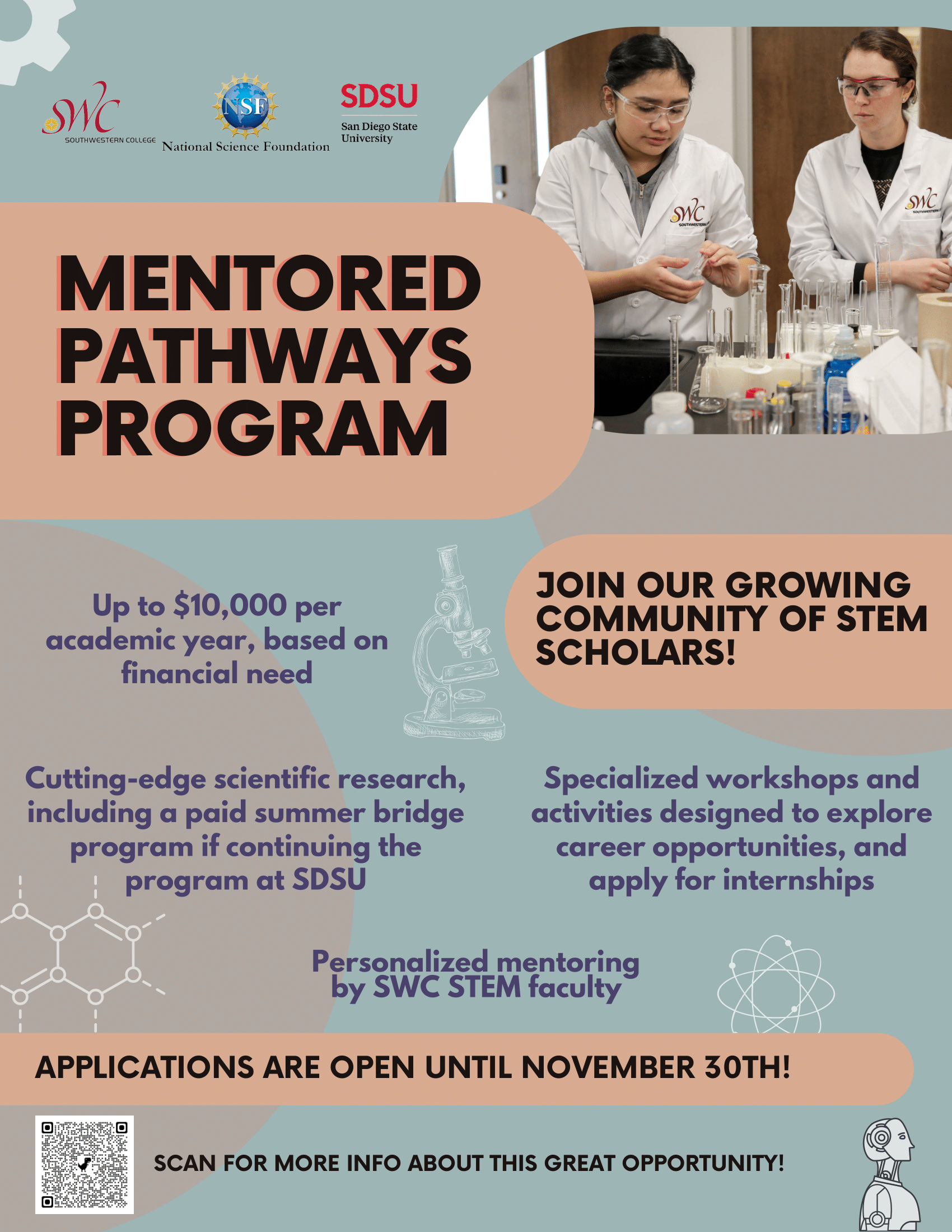 The Spring 2023 application will be open until November 30th, 2022.
As part of this program, you will join a community of STEM scholars enjoying the following benefits:
Up to $10,000 per academic year, based on financial need
Personalized mentoring by SWC chemistry faculty
The opportunity to participate in:

Joint activities with SDSU's Chemistry department and IMSD/MARC programs
Specialized workshops and activities designed to help you succeed at SWC, explore career opportunities, and apply for internships
Cutting-edge scientific research, including a paid summer bridge program if continuing the program at SDSU
Up to 10 students per year will have the opportunity to continue this program as Chemistry/Biochemistry majors at SDSU
Apply for the Spring 2023 program here!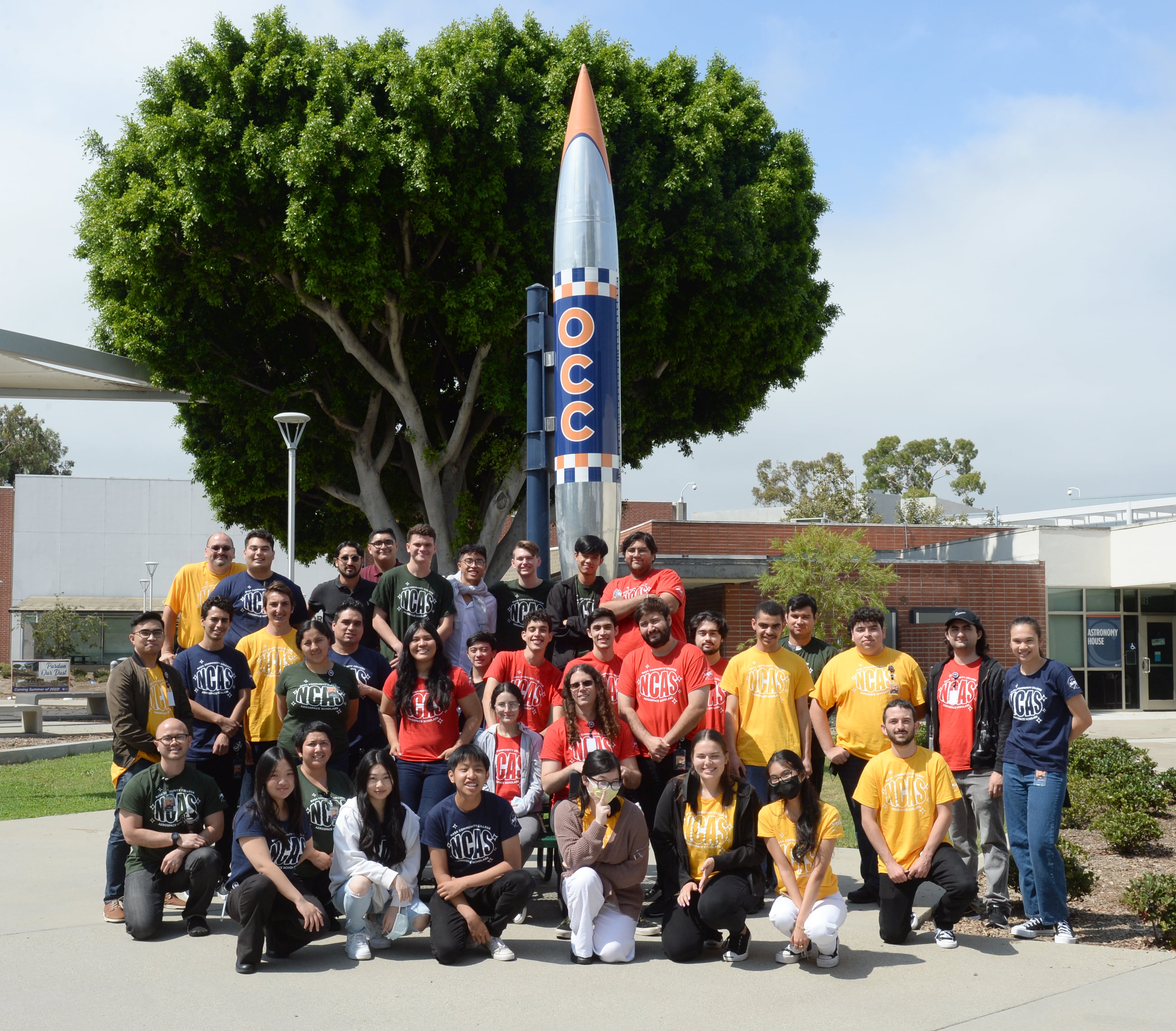 The NCAS Application will be open until December 9, 2022.
NASA Community College Aerospace Scholars (NCAS) builds a diverse future STEM workforce by engaging two-year degree seeking students in authentic learning experiences. It opens doors for 2-year community college students seeking a STEM degree by offering three unique experiences. Scholars get a closer look at NASA's unique missions and research and learn how to develop their talents, interests, and passion to become future STEM professionals by participating in one of three missions.
To complete the application, visit the NASA STEM Gateway.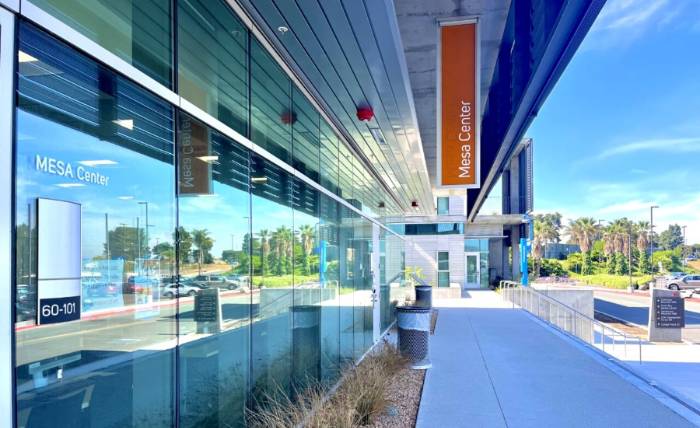 MESA (Mathematics, Engineering, Science Achievement) Program is a state-wide academic enrichment program that supports economically and educationally disadvantaged students, including historically underrepresented students in STEM, to prepare for and excel in math, engineering and science majors and attain Bachelor's of Science degrees from four-year institutions.
Contact the Program Director to find out how MESA can support your academic success through project-based learning, work-based professional development, research education for undergraduates, internships, fellowships, and much more.
Get In Touch
Monday-Thursday
9:00am-6:00pm
Friday
9:00am-1:00pm
Mourad Mjahed
MESA Program Director
E-mail: mesa@swccd.edu
Phone: (619) 482-6381
Office: 60-103
Carolina Ocana
MESA Program Technician
Email: mesa@swccd.edu
Phone: (619) 482-6700 x5480
Office: 60-102