The Financial Aid Office is proud to announce the development of a new program for financial literacy. Our goal is to offer students a variety of resources to assist them in making sound financial decisions.
The California Community College Chancellor's Office, the National Endowment for Financial Education and Southwestern College proudly announce Cash Course, a free, online financial literacy tool. "Promoting a culture of financial literacy on our campuses is key to fostering student success," said California Community Colleges Chancellor Brice W. Harris. "This product is easy to use and has several exciting features to help students track their spending, learn about banking or health insurance, and even offers advice on loaning money to friends, making it useful for everyday life." Follow this link to read the complete press release from the Chancellor's Office about Cash Course.
To get started, click on the graphic below and create your account. Choose "Students" then on "Register Now" - you'll need to enter your name, ID#, email address, choose Southwestern College and then you're ready to start!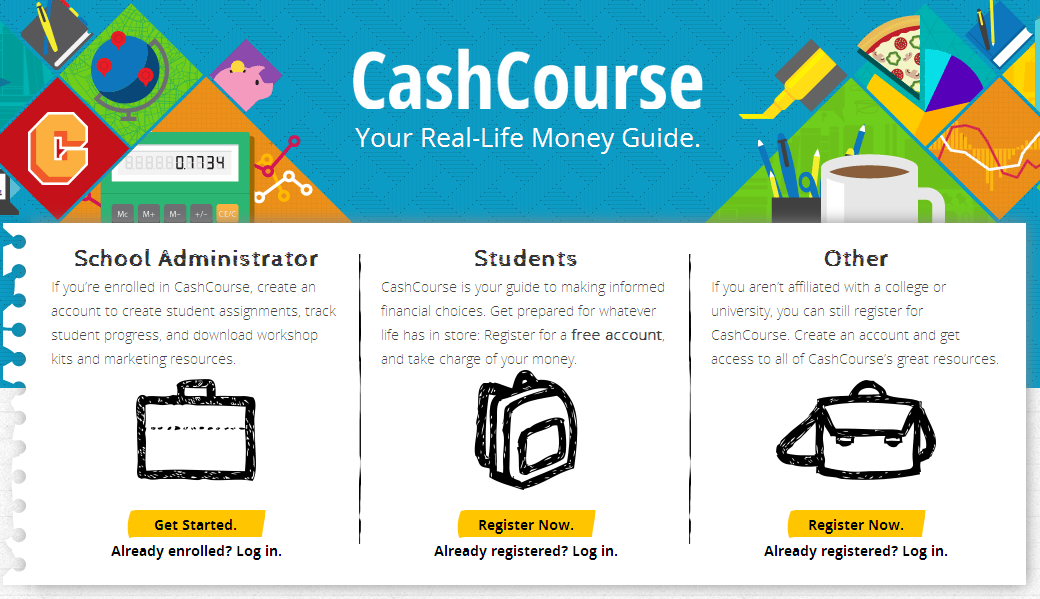 If you use this program, please email us at financialaid@swccd.edu to let us know how it worked for you!
Helpful Links