Southwestern College participates in the William D. Ford Federal Direct Loan Program. Direct loans are simple. You borrow directly from the federal government and have a single contact for everything related to the repayment of your loans. You will have online access to your account information 24 hours a day, 7 days a week at Federal Student Aid and can choose from several repayment plans that are designed to meet your needs.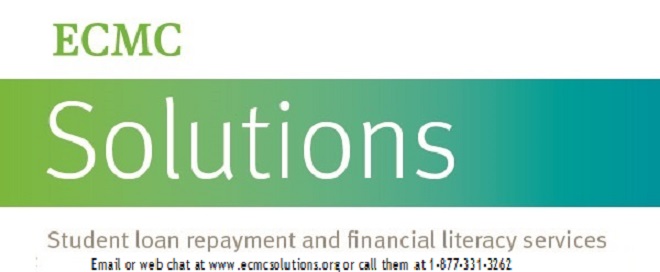 Southwestern College has teamed up with Solutions at ECMC to answer all of your student loan repayment questions. Solutions is a service of the non-profit organization ECMC and is dedicated to helping students manage educational loans. Their resources are available to you free of charge. To contact a Solutions Student Loan Repayment Advisor, ECMC email or web chat, or call them at 1-877-331-3262.
Students loans automatically entered into forbearance due to coronavirus
Please note that, due to the outbreak of coronavirus/Covid-19, student loans are being automatically placed into forbearance (relief from making monthly payments) from March 13, 2020, through Sept. 30, 2020. For more details, please see Coronavirus and Forbearance Info for Students, Borrowers, and Parents.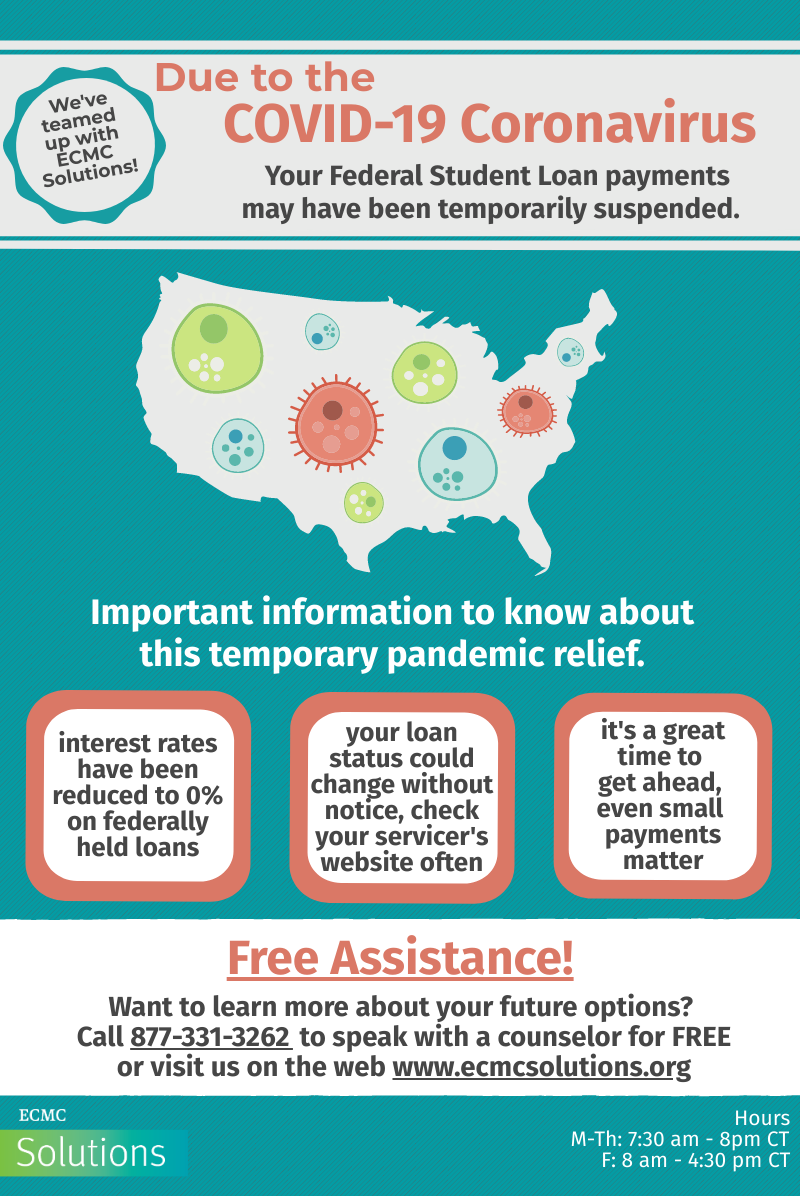 Get In Touch
Contact us if you need help or have questions.
Cesar Chavez Student Services Center, 1st Floor
900 Otay Lakes Rd
Chula Vista, CA 91910
(remote operations, in-person by appointment only)
Monday - Thursday
8:00am - 6:30pm
Friday
8:00am - 3:00pm (remote operations only, no in-person staff)

Saturday and Sunday
Closed
Note: Closed on legal and campus holidays