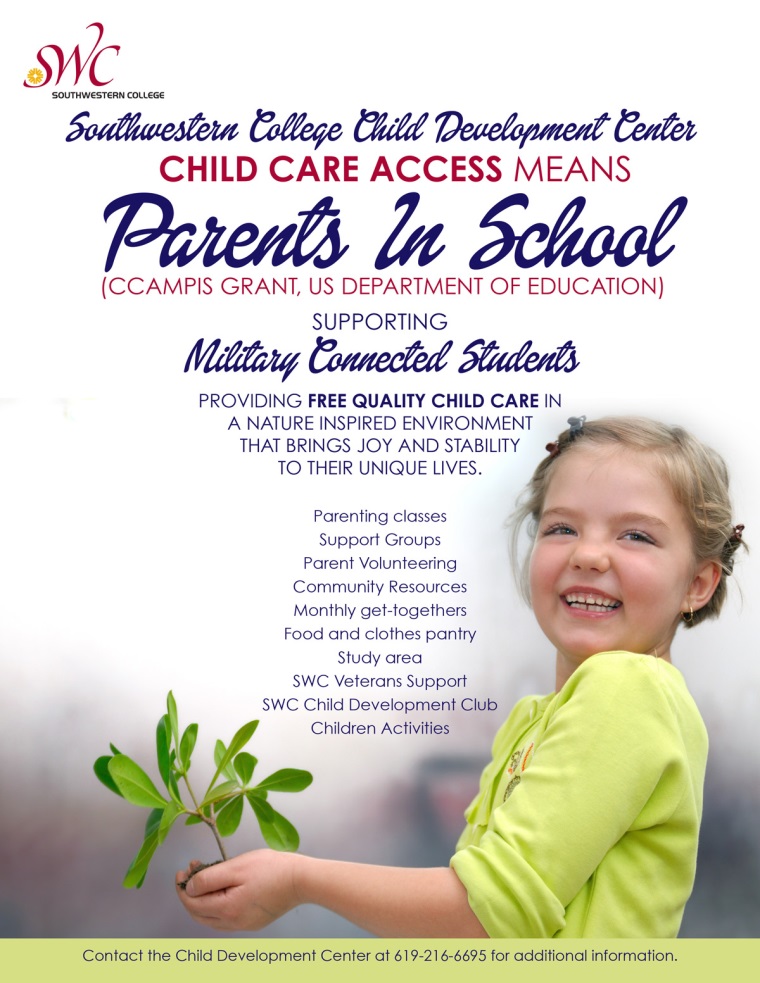 Welcome to the Southwestern College Child Development Center web page! Here you will find a host of information on our facility, including current tuition fees, curriculum approach, and an application.
The Child Development Center was established out of a desire to provide convenient, affordable child care services to the students and staff of Southwestern College, as well as to the residents of nearby communities. The Center currently serves an average of 144 children – ages 2 to 5 years – per day in six classrooms and focuses on the individuals needs of each child.
Mission Statement
Southwestern College Child Development Center embraces and supports the individuality of each child in an authentic, emerging learning environment while modeling best practices and providing quality training for students.
Curriculum
The Center is inspired by the Reggio Emilia Approach and emergent curriculum. The Reggio Emilia Approach is based on several core principles: parent involvement, enriched setting and collaboration among parents, teachers, children and the community. This educational philosophy developed within the town of Reggio Emilia , a community in northern Italy shortly after World War II. These schools encourage children to explore their environment and express themselves through their natural languages.
Emergent projects are in department studies of concepts, ideas and interests that arise within the group. Staff pose ideas and children provide feedback that creates the direction of the project. Parents and the community can also be part of this process.