School of Mathematics, Science & Engineering
The School of Mathematics, Science & Engineering provides courses of study in the following fields:
Life Sciences (Anthropology and Biology)
Mathematics (Computer Science and Mathematics)
Physical Sciences (Astronomy, Chemistry, Geography, Geology, Engineering, Physics, Physical Science)
When you choose any of these paths, you'll find that our instructors are well versed in their fields, and they will have high expectations for your work.
Maintaining Achievement & Excellence
Southwestern welcomes you to challenge yourself by taking Science, Technology, Engineering & Math (STEM) classes.
Find the right class, whether you want to learn a new program or start from scratch.
Explore our catalog, and you'll see that we are on top of the latest developments.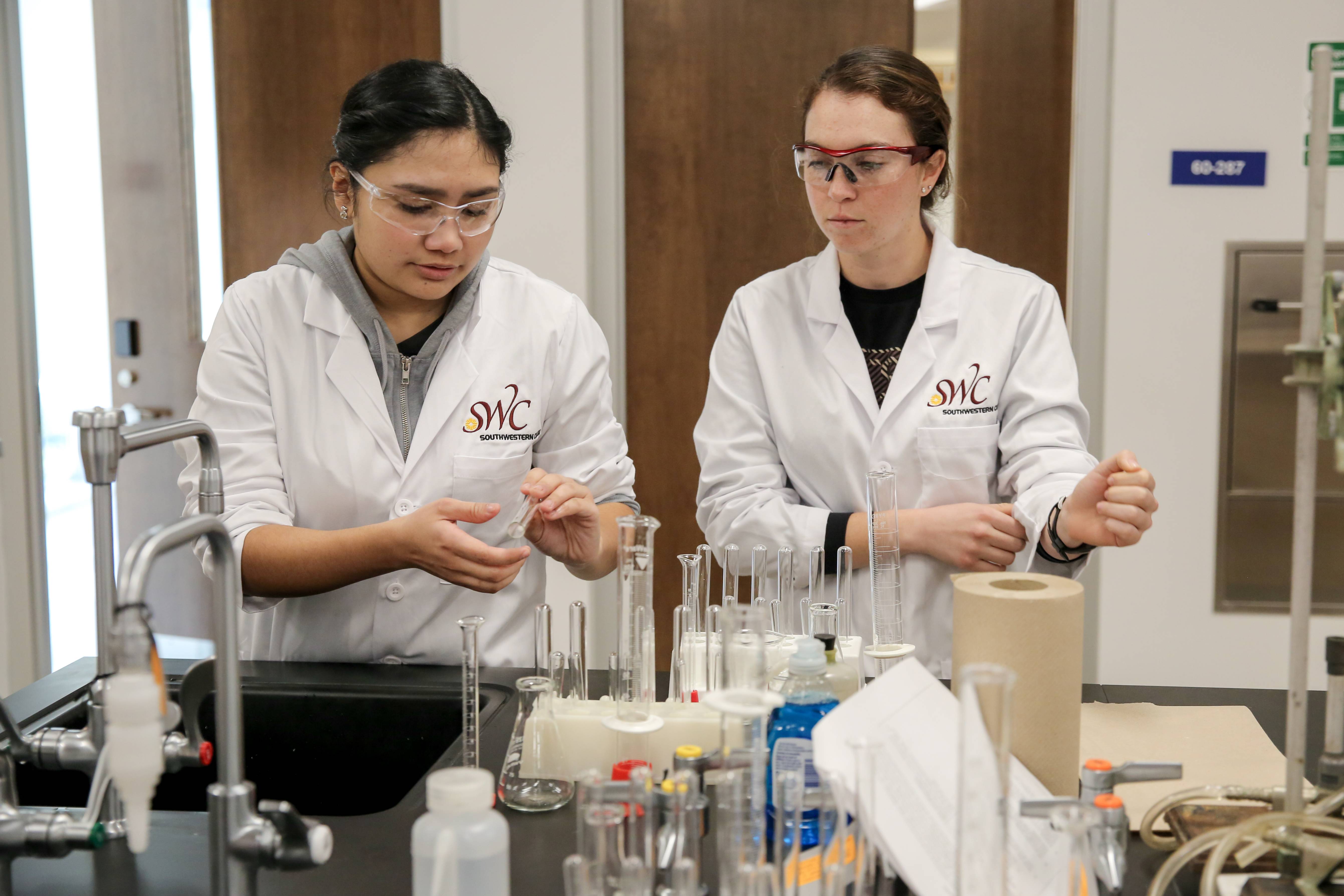 Apply for up to $10,000 per year in scholarships, personalized mentoring by SWC Chemistry faculty, and extra enrichment activities designed to help you succeed in STEM.
Physical Sciences Department