Equity Through Education
Everybody — regardless of your life story or background — is welcome at Southwestern College. Any individual who has been impacted by the criminal justice system is sure to find an ally in our Restorative Justice program.
If you are currently incarcerated, have previously been incarcerated, or have been impacted by the justice system and need help along your educational journey, we are here for you. We will meet you where you are.
Learning. Restoring. Succeeding.
Our students thrive inside the classroom — and outside of it.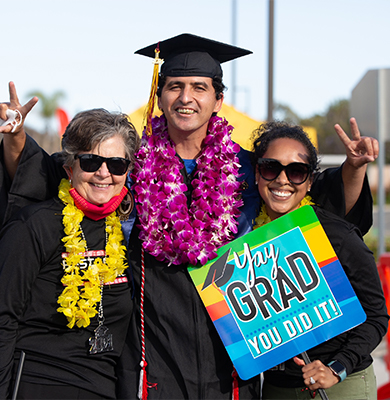 Shawn Khalifa was originally sentenced to 25 years-to-life, and spent 16 years incarcerated at Richard J. Donovan Correctional Facility. While appealing his sentence, Shawn started taking courses with Southwestern and continued them upon his successful release. He is currently attending University of California, Irvine and hopes to return to Southwestern as a professor.
"Southwestern College's Restorative Justice Program is larger than political or physical boundaries. Because Southwestern College is a key to unlock those boundaries"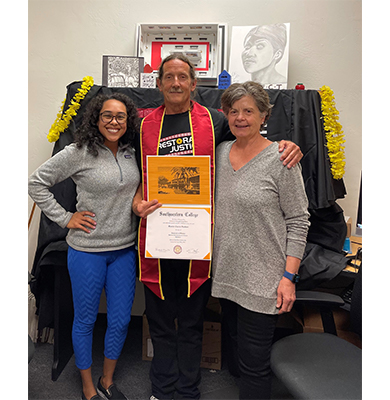 Maurice "Mo" Faulkner first took a financial planning course at Richard J. Donovan Correctional Facility in 2016. After receiving a Second Chance Pell grant administered through the Restorative Justice Program, Mo graduated in May 2020 with his Associate in Science Business Administration Degree for Transfer. His sentence was reduced from 24 years to 13 years, and Mo graduated with a perfect 4.0 GPA at 60 years young! He was released in June 2021.
"I can set goals, make the right choices, and achieve those goals. I have proven to myself I can succeed and move forward….change is possible and success is in reach."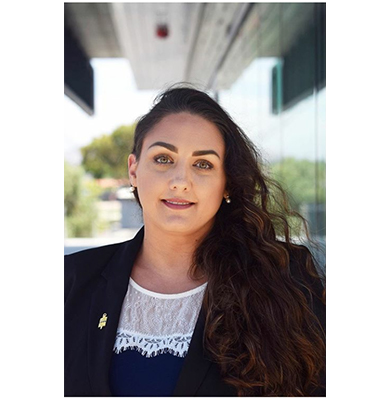 Jennifer Gomez, a peer mentor with our Rising Scholars Mentorship Program, is a survivor of addiction and the criminal justice system. As a mentor, she works with individuals who are system and justice impacted to help them along their journeys at Southwestern College.
"This program has given me the chance to help others, like myself, who are eager to make something of themselves and help others, but that still struggle with our past….I can only be supportive and caring and try to guide."
A New Kind of Justice
There are many reasons to improve your education at any stage in life. For those who are systems impacted, the benefits of receiving a college education are clear.
You can improve your chances of getting a job, obtain hard and soft skills that will help you inside and outside the workforce, and also potentially earn credits to reduce time served.
And at Southwestern College, we can help you start your educational journey — whether that is just taking one class, or pursuing a full degree.
From the spring of 2016 through the fall of 2020, our students have achieved the following milestones through the 90 courses offered in prison and jail:
3,561 student enrollments
3,389 courses completed (95%)
3,254 courses passed (91%)
7 Associate of Science for Transfer Degrees
8 Associate Degrees
18 Certificates of Achievement in American Sign Language
Whether you are looking for resources for yourself, or for a family member, Southwestern College is an entire community dedicated to the success of all of our students. Find more information about how we can help out in a number of ways.
Featured Videos
Video about San Diego & Imperial Counties Region X Rising Scholars Network (open on YouTube)
Get In Touch
Higher Education Center National City
Suite 7118
880 National City Blvd.
National City, CA 91950
Tuesdays through Thursdays
10:00am - 2:00pm, or by Appointment