Helping You Make a Smooth Transition to College
Are you a graduating senior, first-time college student, returning student, adult learner, or Guidance Counselor?
The Outreach team is happy to help you explore your options at Southwestern College and guide you through the enrollment process.
Whatever your background, the Outreach team is committed to providing you with information about Southwestern College programs, services, enrollment procedures, and academic opportunities. Our goal is to make sure you have the information and resources you need to make an informed decision, and ease your transition into Southwestern College.
Finding the right college for you can require many steps. Admissions. Residency. Student Support. Health Services. It's a lot. We get it! And that's why we're here to help you every step of the way.
Chat or video chat with a Peer Ambassador via our Outreach Lobbies or come visit us in-person!
Cranium Lobby Zoom Lobby In-Person Support
Outreach Zoom Information
Zoom Link
https://swccd-edu.zoom.us/j/93702384131
Meeting ID

937 0238 4131

Call-in

+16699006833,,93702384131# US (San Jose)
+13462487799,,93702384131# US (Houston)
Find your local number: https://swccd-edu.zoom.us/u/aw8Xeq9S0
Jaguar Call Center
You can also reach out to us via the Jaguar Call Center. Our team is here to support you by phone. If our representatives don't know the answer, we will connect you with the departments that will best answer your questions. See below for the number and our hours of operation!
Spring 2023 Hours of Operation
| Day | In-Person Support | Cranium Lobby (Virtual Chat) | Zoom | Jaguar Call Center |
| --- | --- | --- | --- | --- |
| Monday | 8:00AM - 6:30PM | 8:00AM - 6:30PM | 9:00AM - 3:00PM | 8:00AM - 6:30PM |
| Tuesday | 8:00AM - 6:30PM | 8:00AM - 6:30PM | 9:00AM - 3:00PM | 8:00AM - 6:30PM |
| Wednesday | 8:00AM - 5:00PM | 8:00AM - 5:00PM | 9:00AM - 3:00PM | 8:00AM - 5:00PM |
| Thursday | 8:00AM - 5:00PM | 8:00AM - 5:00PM | 9:00AM - 3:00PM | 8:00AM - 5:00PM |
| Friday | 8:00AM - 3:00PM | 8:00AM - 3:00PM | Closed | 8:00AM - 3:00PM |
Making the Leap
Outreach offers a number of services to ensure everyone can start off on the right foot before they arrive on campus.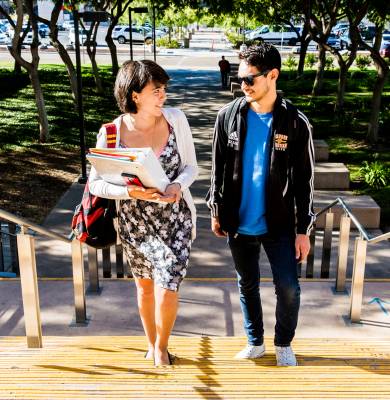 Graduating High School Seniors and first-time college students can take advantage of the Early Admissions Program and receive extensive support through the enrollment process. Register to our Become a Jaguar workshops and experience a smooth transition to SWC. Complete the process by mid-May and receive early registration!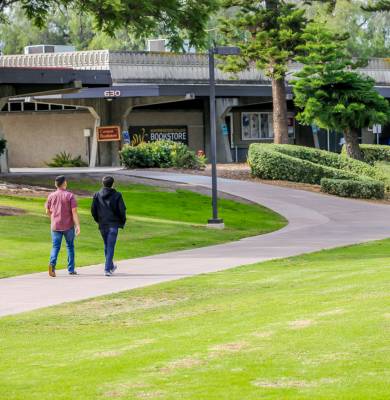 Get more mileage out of your education. While you're in high school, you can take courses that are transferable to Southwestern College, and other colleges/universities.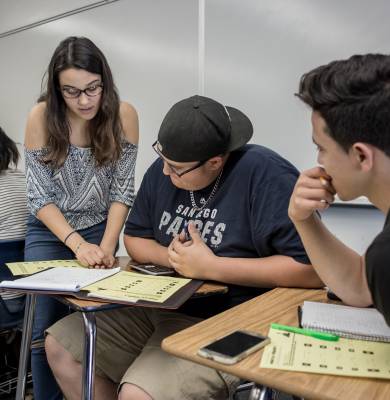 This is a resource for High School Counselors and community partners. Please visit for updates, workshops, events and Southwestern College general information.
We are here for you!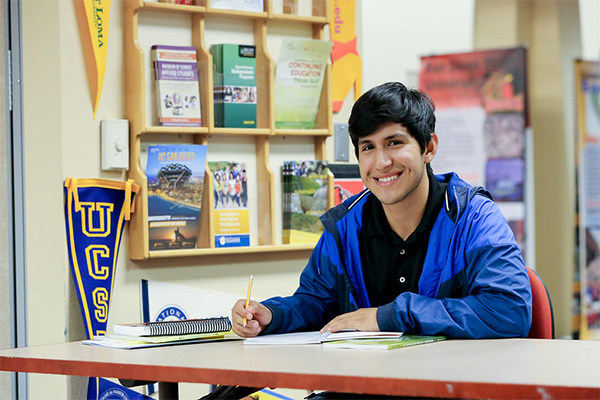 Do you know about all of the benefits Southwestern has to offer? Read about the support services and resources available to you, in addition to campus highlights.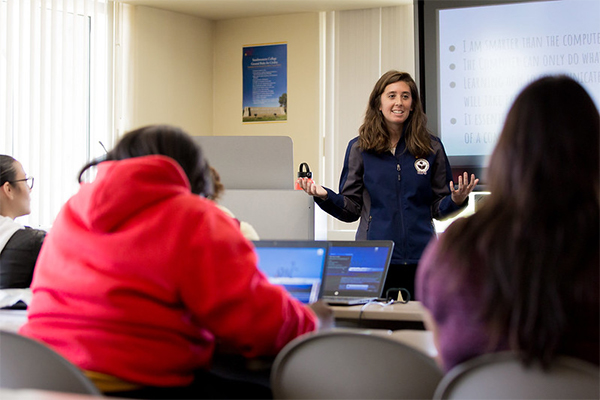 Our presentations and campus tours are tailored for you, your interests and needs! We can customize presentations for schools and large groups— whether it's a family, high school seniors or elementary school students. The Outreach staff is multilingual, and we are happy to provide services in English, Spanish, and Arabic.
*If you are a graduating H.S Senior or first-time college student, REGISTER to our Become a Jaguar Workshops.
Student Resources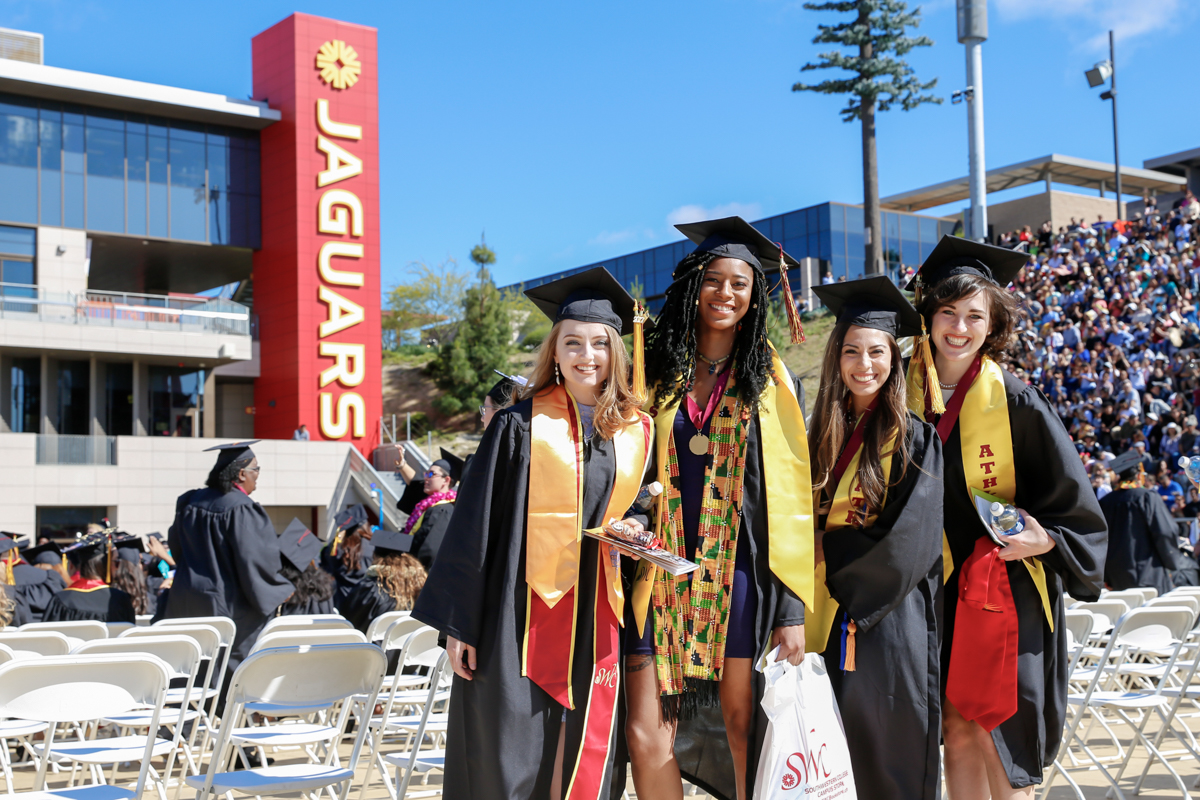 Free tuition your first two years! Learn about the SWC Promise!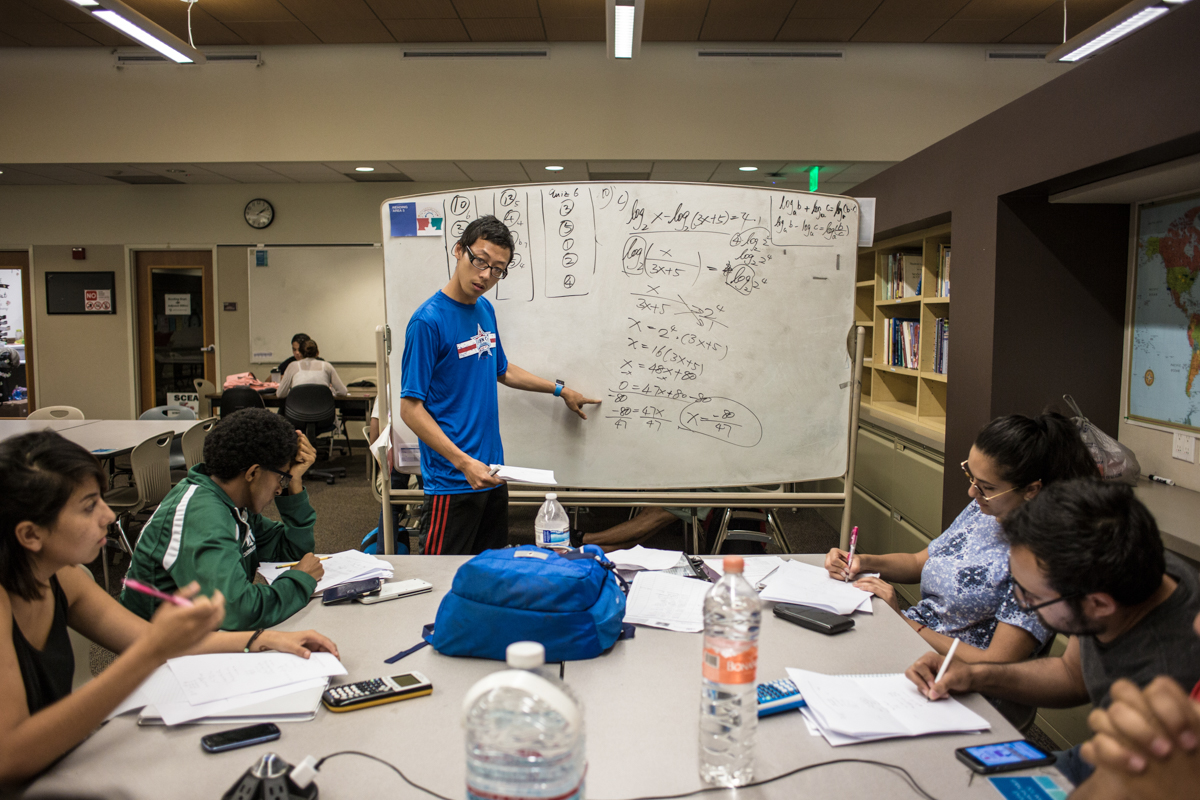 Free tutoring for all current SWC students! Check out the Academic Success Center.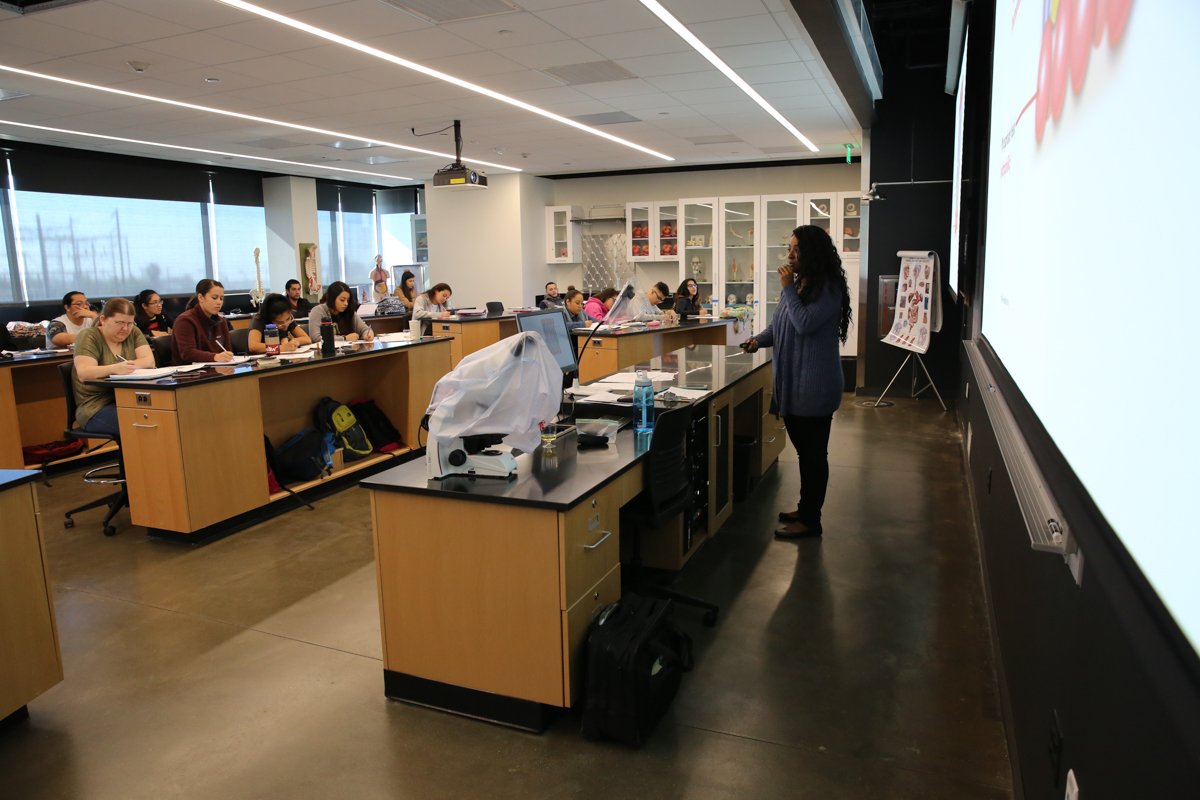 First year college can be challenging, and we have programs like the First Year Experience (FYE) to support you while you navigate this journey. Learn more about FYE and the different Learning Communities!
Get In Touch
Building 16 - 101
900 Otay Lakes Rd

Chula Vista, CA 91910
Monday - Tuesday
8:00AM - 6:30PM
Wednesday - Thursday
8:00AM - 5:00PM
Friday
8:00AM - 3:00PM