Class of 2019!
Are you participating in Commencement Ceremony? Follow these 3 important steps:
MUST Petition to Graduate
MUST Register to Participate beginning March 13, 2019, using this link: http://jag.swccd.edu/commencement/default.aspx. Registration closes on April 15, 2019.
MUST Attend GradFest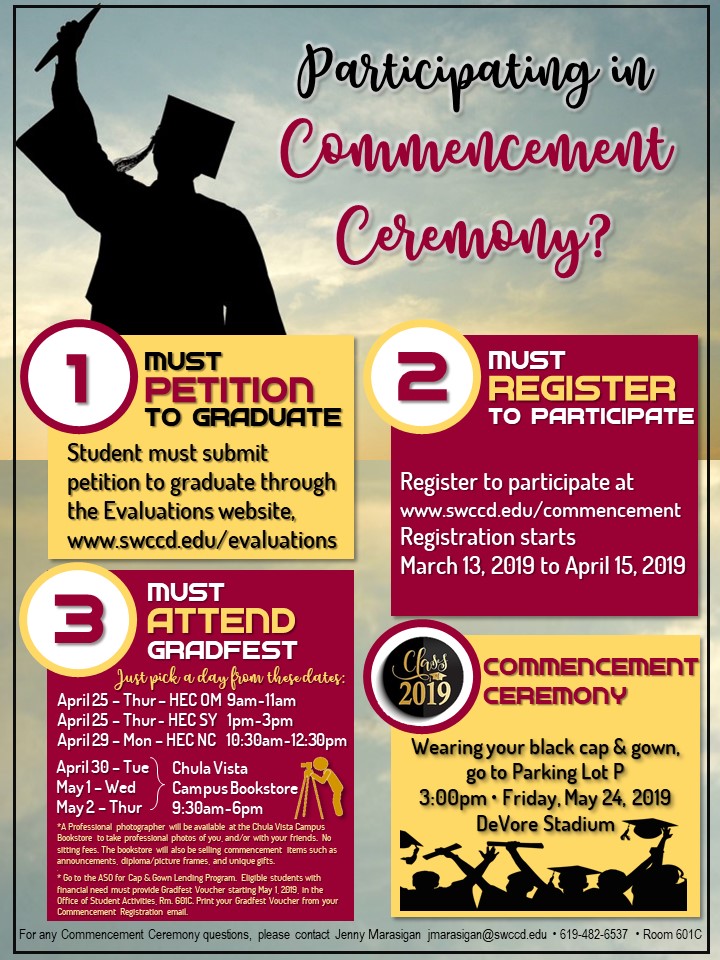 A look back at 2018 Commencement Ceremony!
The 2018 Southwestern College Commencement Ceremony was held on Friday, May 25, 2018 at DeVore Stadium in Chula Vista.
With over 900 graduates walking, there was a huge amount of energy in the stadium! We are so proud of all of you! Congratulations!
Commencement Ceremony Video