Medical Laboratory Technician Program
A Medical Laboratory Technician (MLT) performs routine, moderate level complexity testing on human blood and body fluids. The results generated provide scientific information needed in the diagnosis, prognosis and treatment of diseases. MLT's utilize sophisticated instrumentation to perform testing, which includes qualitative and quantitative chemical and biological analyses of human body specimens. MLT's are mid-level practitioners that are supervised by Clinical Laboratory Scientists (CLS).
MLT's are an integral part of the healthcare team. All scientific data generated by the laboratory provides information for 70% of all medical decisions. Without a laboratory scientist, the doctor is just guessing!
Explore a Career in Laboratory Science!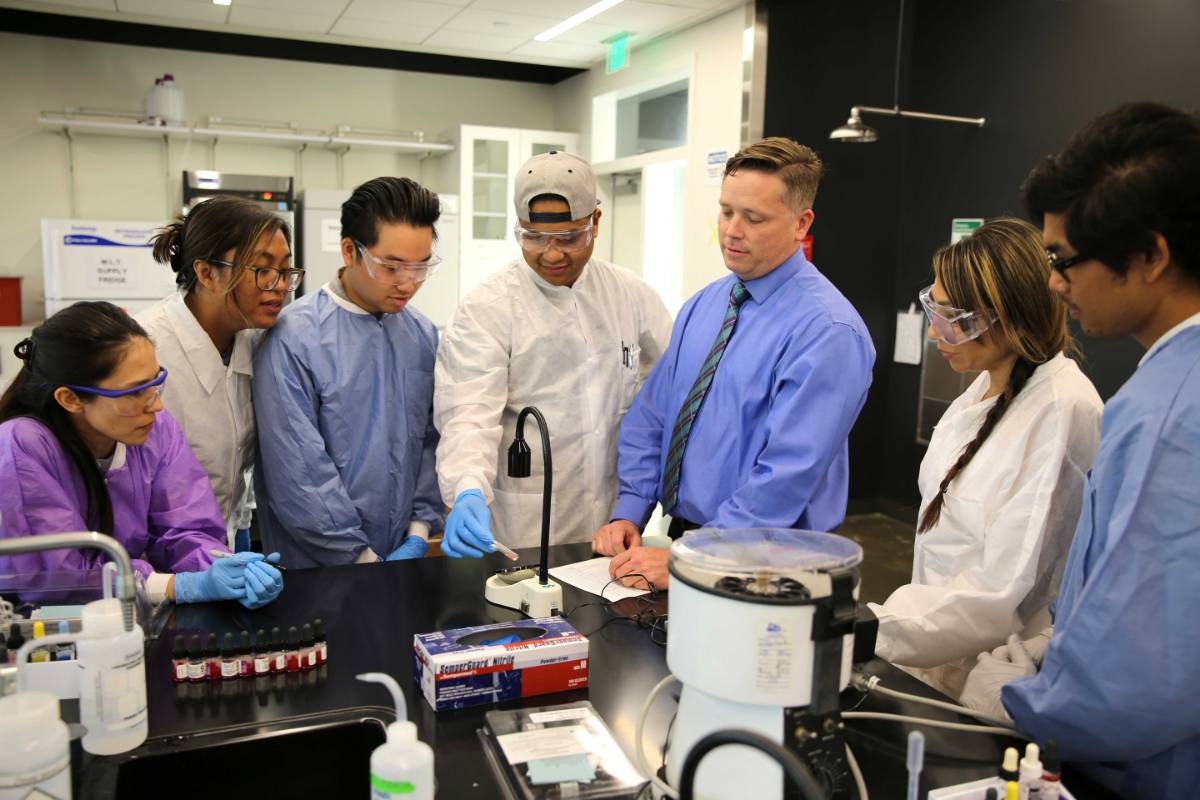 These Medical Laboratory Technician students are performing a lab with their instructor learning about Immunohematology. Immunohematology is also known as Blood Banking, and the laboratorians that work in this department can determine a patient's blood type and crossmatch compatible units for transfusion.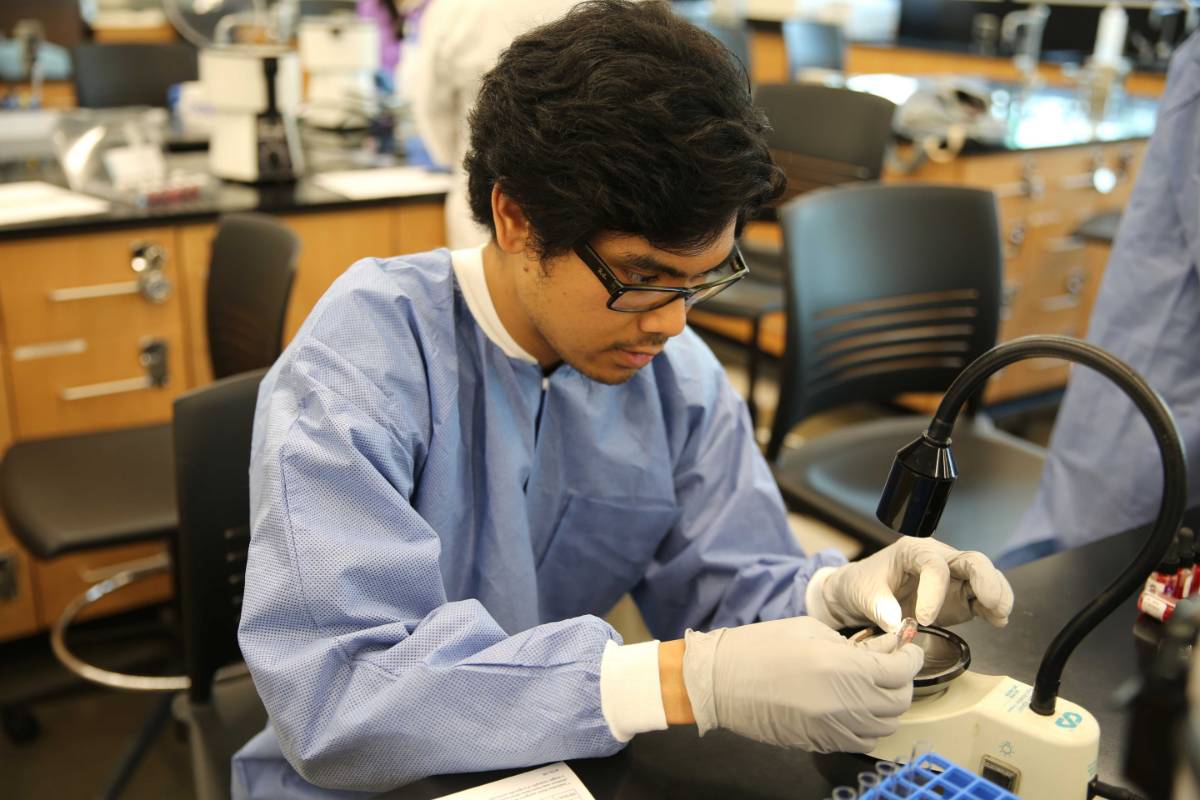 This Medical Laboratory Technician student is practicing his Immunohematology lab skills, which will allow him to save lives when he is working in the field.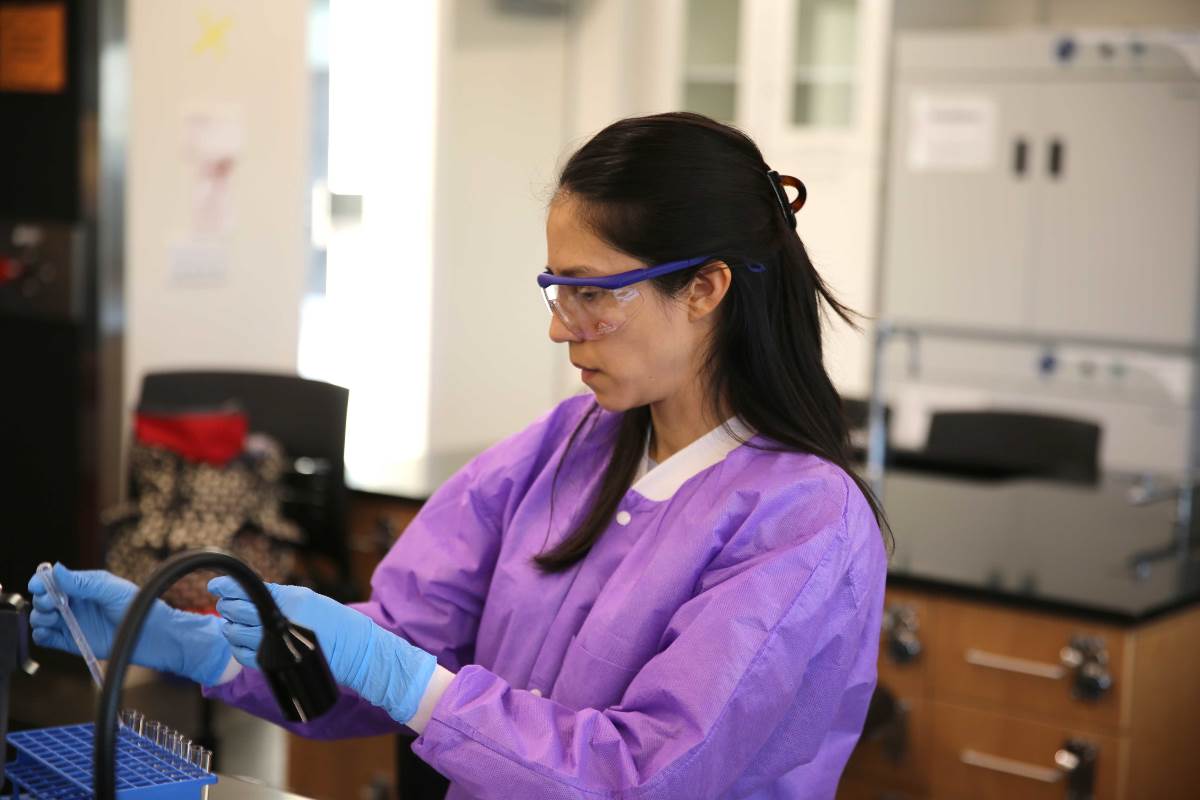 Medical Laboratory Technician students spend many hours developing and practicing their skill set.
Southwestern College's MLT program trains students for a career in laboratory medicine. The program is a California state approved program as well as nationally accredited by the National Accrediting Agency for Clinical Laboratory Sciences (NAACLS). Graduates of the MLT program are eligible to take a nationally recognized certification exam administered by the American Society for Clinical Pathology (ASCP). Certification from ASCP is considered to be the Gold Standard certification in the laboratory industry. Possession of the certification allows an individual to perform laboratory science functions in every state.
NAACLS standards require keeping track of and reporting graduation rates, ASCP certification exam pass rates, and placement/employment rates. Southwestern College MLT program prides itself on the success of its students. Below are the most recent three years of data.
Year
Graduate Rates
ASCP certification exam pass rates
Placement/Employment rates
(based upon graduate responses received)
2020
100%
100%
100%
2021
100%
100%
100%
2022
100%
100%
83%
The accreditation award for the MLT program at Southwestern College following the changes that CHEA requires is linked below.
Get In Touch
Questions About the MLT Program?