Locked out of your car? Want an escort around campus to feel safer? Read below to learn about our College Police Department's services that may be useful in times of need.
Medical Services
College Police are trained personnel in administering first aid, performing cardiopulmonary resuscitation (CPR), and using automated external defibrillator (AED). In medical emergencies or crises, they are authorized to provide medical services to anyone on campus or the surrounding area.
Front Counter Services
The Front Counter of the Police Department is open during normal business hours of 8am to 5pm, Monday through Friday. We can assist you by:
Providing parking information
Paying or appealing parking citations
Providing instructions on navigating the campus
Accepting lost and found property items
See the Parking Services page to learn more about our virtual parking permits and online citation appeal process. Persons can fill out a counter report detailing the loss or theft of minor property items. Front Counter staff members can be reached by calling (619) 216-6611.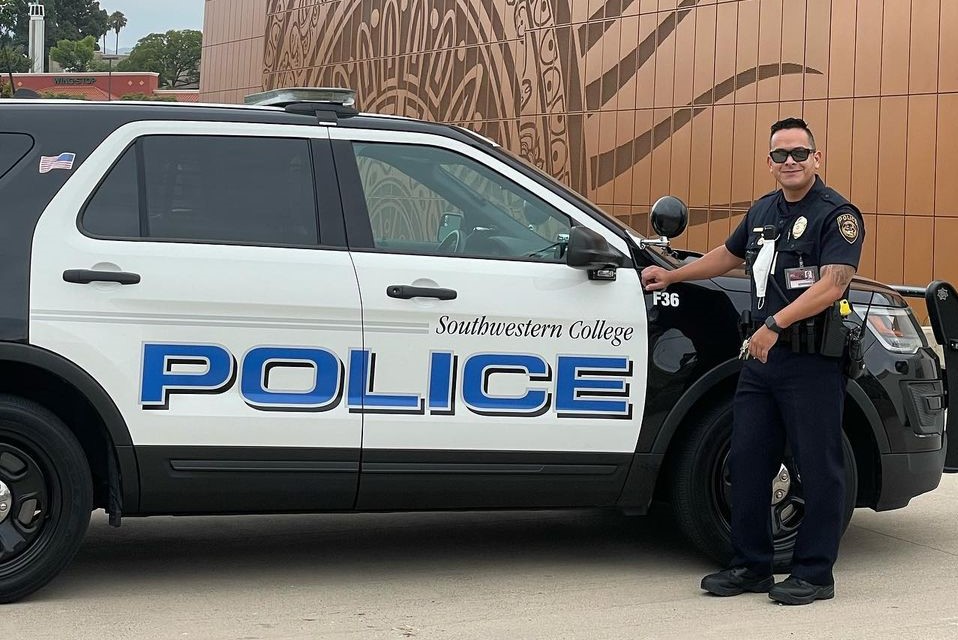 We provide escort services on the District's property, around campus, and to and from the parking lots.
Call Police Dispatch at (619) 482-6380 to request an escort. Keep in mind that officers and other personnel may be assigned other concurrent tasks so there could be a delay in response. Calling ahead of time to request an escort is the best way to avoid delays.
Victim's Services
The College Police Department provides a number of services to support victims of crimes and can tap into the resources of allied agencies and make referrals. Services include:
Providing restraining order information and enforcement
Referrals to domestic violence shelters
Assistance with obtaining mental health care
Working with other college departments to provide accommodations and college-related services
Providing resources and intervention for drug and alcohol abuse cases
Victims can also find more resources, such as reporting Title IX violations, on the Title IX & Campus SaVE Act page.
Vehicle Services
The Police Department employs Campus Service Officers and Public Safety Assistants who can assist you if your vehicle battery needs a jump start or if you lock your keys in your vehicle. Call Police Dispatch at (619) 482-6380 to request these services.
Prescription Drug Drop Box
The Southwestern College Police Department has partnered with the City of Chula Vista to provide a prescription drug drop box for our front lobby area. Old or expired prescription medication can be dropped off in the box for safe and responsible disposal.
Contacting College Police
The College Police Department can be contacted via phone or in-person during operating hours.
Building 22
Chula Vista Campus
900 Otay Lakes Rd
Chula Vista, CA 91910