We are here to help students learn more about themselves and careers. As you explore, research and use our career resources we hope that you will use the information to make the right decisions that will have a positive impact on the course of your future. We also provide specialized support services for students enrolled in Career Technical Education classes.
Virtual Chat
We are here to support each of our student's needs. Chat live on Cranium Café by finding an online staff member below. To learn more, visit the Virtual Welcome Center. Our student service specialists have their hours of availability listed on their profile cards. If a team member's hours are not reflective of their availability, they are likely supporting another student. We give each of our students the individual attention and time they deserve. Thank you for your patience.
The Career Center is available Monday - Thursday 8:00am to 4:30pm, and Fridays 8:00am to 3:00pm. If you need assistance after 4:30pm Monday - Thursday, please visit the Counseling Webpage.
Careers For Your Future
See how the career center can work for you!
Career Center Workshops
The Career Center has moved all workshop scheduling to Handshake. Please follow these steps to see our listing of current workshops and upcoming events:

Log in to your MySWC account
Open up Campus Apps
Click on the Handshake Icon
Go to the Events link and find all the workshops you are interested in attending.

Check out the latest Twitter and Instagram feeds and join in on the fun.
Career Advice Videos
Online videos tell you how to:
Find a job or internship
Write a resume and cover letter
Dress for interview
And MUCH more!
Expert Advice from Leading Recruiters
Available ANYTIME, ALL THE TIME 24-7!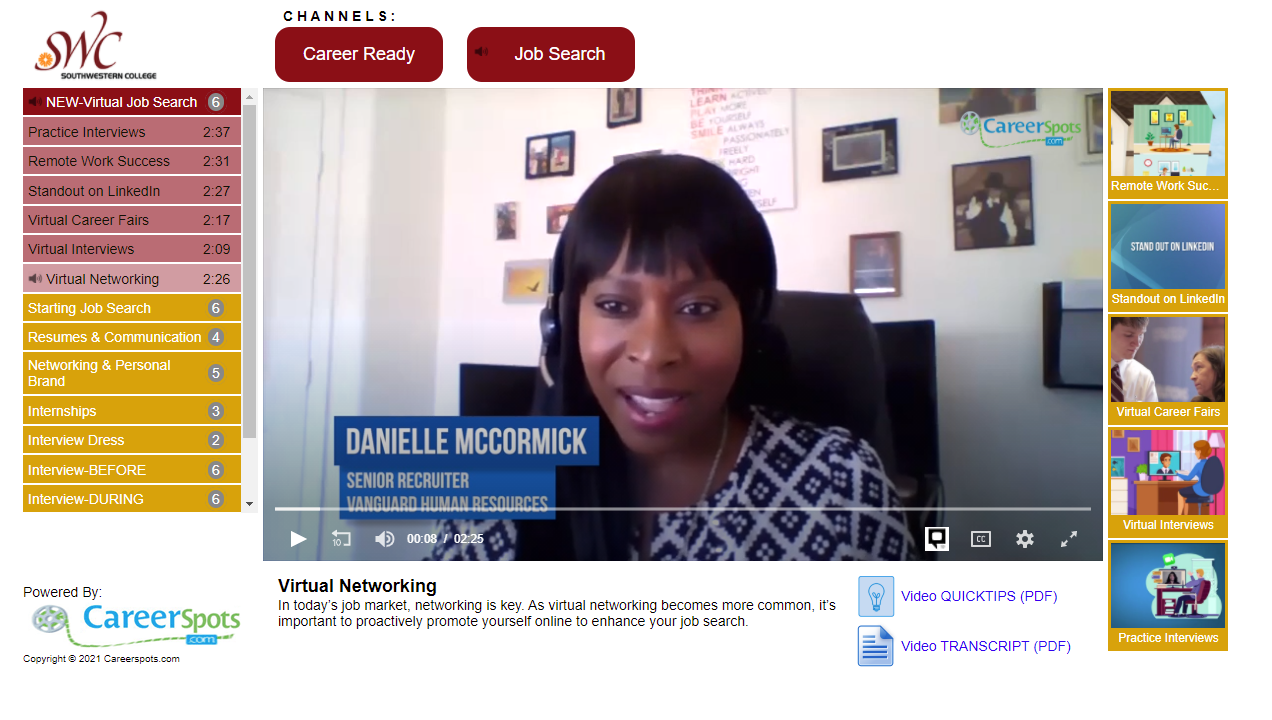 Get In Touch
Meet the faculty and staff that you'll work with at the Chula Vista campus.
Cesar E Chavez Student Services, Building 68
900 Otay Lakes Rd
Chula Vista, CA 91910