Preparing for Transfer
San Diego State University 4-Year Degree Program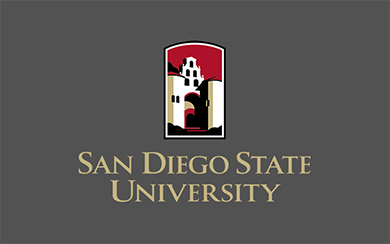 Spring 2021 Application deadline Oct 15. For assistance with your application. Please sign up for CSU application workshop below:
Virtual Chat
We are here to support each of our student's needs. Chat live on Cranium Café by finding an online staff member below. To learn more, visit the Virtual Welcome Center. Our student service specialists have their hours of availability listed on their profile cards. If a team member's hours are not reflective of their availability, they are likely supporting another student. We give each of our students the individual attention and time they deserve. Thank you for your patience.
Video chat with Transfer Center Front Desk on Cranium Cafe
The Transfer Center is available Monday - Thursday 8:00am to 4:30pm, and Fridays 8:00am to 3:00pm. If you need assistance after 4:30pm Monday - Thursday, please visit the Counseling Webpage.
Transfer Tools
Students are invited to explore options of transferring to UC, CSU and private colleges. This workshop will cover deadlines, major & GE & GPA requirements and more.
SDSU Microsite Info Session:
Business Administration
Communication
Criminal Justice
SDSU Microsite is offering fully online programs for SWC students who would like to earn bachelor's degrees from the comfort of your own home. Please stop by to meet with our transfer counselor who will provide you with the program information and will also assist you with application & transfer process.
You can sign up for a workshop using our Cranium Cafe Workshops Listing.
Connect with University Representitives
College and University Representatives make themselves available each semester to meet with and provide information to help students identify transfer goals, learn about opportunities and navigate the transfer process. As opportunities are scheduled, they'll be added below. Please check back regularly.
Hours of Operation
| Days | Hours of Operation |
| --- | --- |
| Monday - Thursday | 8:00 a.m. - 6:30 p.m. |
| Friday | 8:00 a.m. - 3:00 p.m. (Closed on Fridays during Summer Session) |
Get In Touch
Meet the faculty and staff that you'll work with at the Chula Vista campus.
Cesar E. Chavez Student Services
Building 68, Room 68-205
900 Otay Lakes Rd
Chula Vista, CA 91910