If your goal is to obtain a Bachelor's degree, then the Transfer Center counselors and services are here to explain the transfer process and help you develop an education plan.
CSU Transfer Application Assistance
Application Workshop
The CSU application workshops are designed for students who wish to apply for admission to SDSU and/or CSU schools for spring 2021. We will review the entire CSU application from start to finish in the workshops
These workshops are offered via Cranium Cafe. Please read our virtual chat page to prepare yourself to join the workshop.
You can self register for these workshops by vising our Transfer Workshop Cranium Cafe Card below, and selecting Workshop Registration. Be sure to registser using the MySWC button.
Application Opens Labs
CSU Application Open Labs are for students who already completed the transfer application but still have questions. Make sure you come prepared with transcript from each college you have attended and with any questions you may have prior to logging into Cranium Lobby. In order to accommodate and to be considerate of other students, we ask that you keep the questions and answers session under 10 minutes.
CSU Application Open Labs
8/13/2020 9AM to 1PM
8/20/2020 9AM to 1PM
8/27/2020 9AM to 1PM
MAC Users: Be sure to join our lobby using Chrome to ensure our counselors can assist you. If you'd like to use your camera and microphone be sure to unblock them in macOS.
Preparing for Transfer
San Diego State University 4-Year Degree Program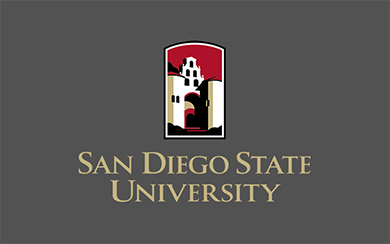 Virtual Chat
We are here to support each of our student's needs. Chat live on Cranium Café by finding an online staff member below. To learn more, visit the Virtual Chat webpage. Our student service specialists have their hours of availability listed on their profile cards. If a team member's hours are not reflective of their availability, they are likely supporting another student. We give each of our students the individual attention and time they deserve. Thank you for your patience.
Video chat with Transfer Center Front Desk on Cranium Cafe
Transfer Tools
Hours of Operation
| Days | Hours of Operation |
| --- | --- |
| Monday - Thursday | 8:00 a.m. - 6:30 p.m. |
| Friday | 8:00 a.m. - 3:00 p.m. (Closed on Fridays during Summer Session) |
Get In Touch
Meet the faculty and staff that you'll work with at the Chula Vista campus.
Cesar E. Chavez Student Services
Building 68, Room 68-205
900 Otay Lakes Rd
Chula Vista, CA 91910