Online learning is a flexible alternative to onsite, face-to-face learning. You choose the place to do your coursework: you can participate in your online class wherever you have access to a computer and the Internet. You can complete online coursework in Canvas for a class whenever it's convenient for you, as long as you follow your instructor's schedule of assignments and due dates. You'll get the same high-quality instruction and interaction with classmates, but without the challenges of scheduling class meetings, commuting, and parking on campus.
SWC Course Modalities
There are several types of courses offered at SWC that use Canvas: face-to-face web-enhanced onsite courses, fully online courses, and hybrid courses.
Face-to-Face
Web-enhanced onsite classes are not online classes. Instead, they are face-to-face courses that meet at an SWC campus and use Canvas to offer students access to class materials, grades, and resources outside of class. Instructors may also use Canvas to post announcements and send messages.
SP 22 onsite classes will be held face-to-face at the Chula Vista campus, the National City or Otay Mesa Higher Education Center, or Crown Cove Aquatic Center.
Students will be required to meet SWC COVID restrictions and guidelines, which include vaccination status and mask mandates as determined by the District. Please see SWC Returns for the latest guidelines.
Online
Classes offered fully online at SWC can be either traditional (asynchronous) OR live online (synchronous).
Traditional Online
A traditional fully online class (asynchronous) means there are NO required or set meeting times for the course. All class content, activities, and assessments will be presented and completed through Canvas each course week.
WebAdvisor section numbers: 500s
Live Online
These fully online courses can take several forms:
Classes meet virtually through Zoom (synchronous).


all scheduled class hours each course week; OR
some class hours each course week.
"Live" Online courses may also require the following:
coursework, such as content review, participation and homework activities, and assessments, to be completed outside of virtual class meetings.
the use of a webcam (online camera) for class participation and/or taking exams in Zoom.

please check with your instructor by the first day of class to learn when and if a webcam will be required.
WebAdvisor note: Remote classes have been changed post-pandemic to Synchronous Live Online.
Hybrid
Instruction is conducted both online (asynchronous) through Canvas AND face-to-face meetings on campus. The online course portion may utilize Canvas for content review, participation and homework activities, and assessments. Required, in-person meeting locations, days, and times are listed in WebAdvisor under Meeting Information.
WebAdvisor section numbers: 600s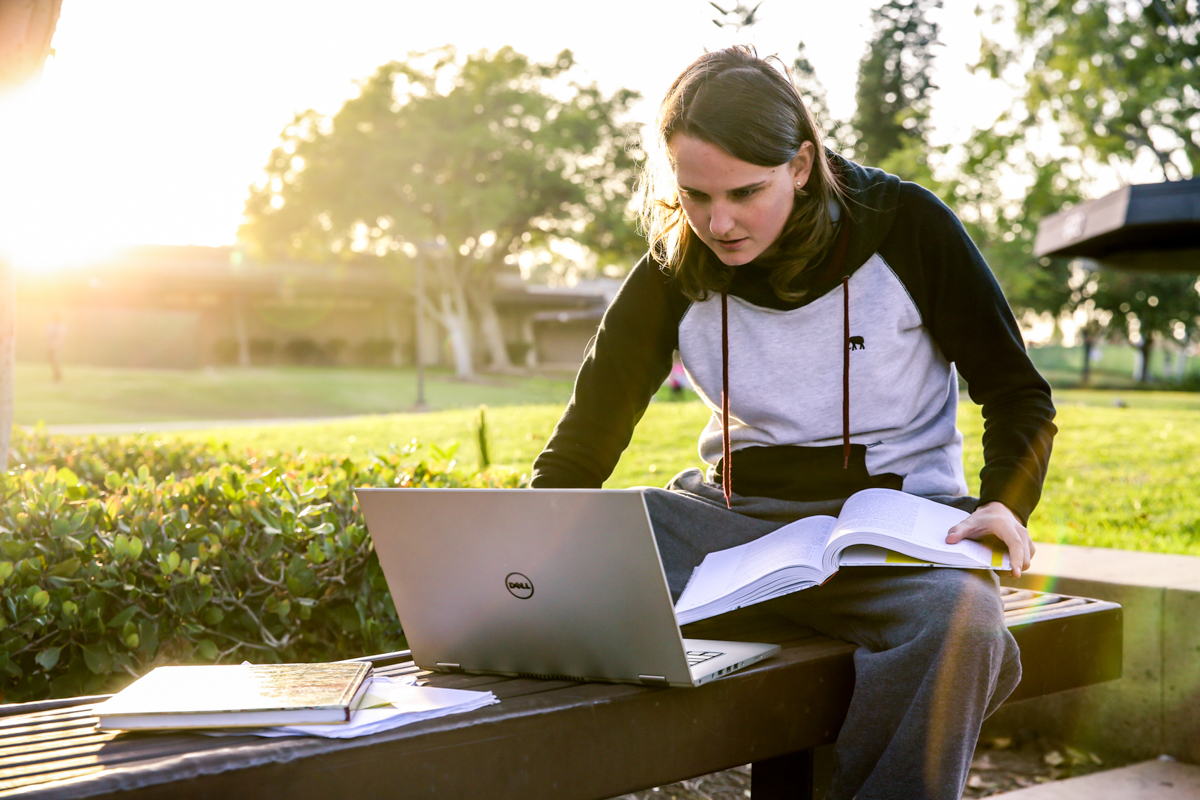 Online and hybrid courses are the same as face-to-face courses in terms of:

| | | |
| --- | --- | --- |
| Cost | Tuition and fees are the same, regardless if the course is face-to-face, hybrid, or fully online. | |
| Registration Dates | The registration, add, and drop dates for all SWC courses follow the schedule in WebAdvisor. These deadlines are based on the length of the course (full semester, fast-track, or intersession/summer), not the mode of delivery. | |
| Syllabus and Course Outline | Your class will be designed around the department's course outline of record and customized by your instructor in the class syllabus, which is the "course contract" between instructor and student for any college course. | |
| Deadlines | Your instructor will make clear when work needs to be submitted in your hybrid and/or fully online course, just as they do in face-to-face classes. | |
| Participation | The syllabus and orientation materials for your online or hybrid course will explain participation requirements, as well as communication preferences and expected response times. | |
Ready to enroll in an online or hybrid class?
Whether you're at SWC to earn a few credits, earn a certificate, or earn a degree, you'll first want to make sure that your department offers online or hybrid courses, that these courses meet your educational plan, and are a good fit for your learning style.
Here's how to ensure that online and/or hybrid courses are right for you:
Get In Touch with the Online Learning Center
Fall 2022 Hours
Virtual: Monday - Friday
8:00am - 4:30pm
Walk-In: Monday, Wednesday, Thursday
9:00am-3:00pm