IT IS BECAUSE MY ROOTS ARE SO STRONG THAT I CAN FLY
Southwestern College has decades of remarkable Alumni, including YOU! We invite you to reconnect with your SWC roots, the newest generation of students, and each other.
Sign up for our e-newsletter to stay up to date on the latest college news, learn about volunteer opportunities, get invites to Alumni events, and connect with fellow alums!
You are Amazing. You are Impactful. You are Changing the World. You are a JAGUAR!
Join Us
There are numerous opportunities to stay connected with Southwestern College and your fellow alums.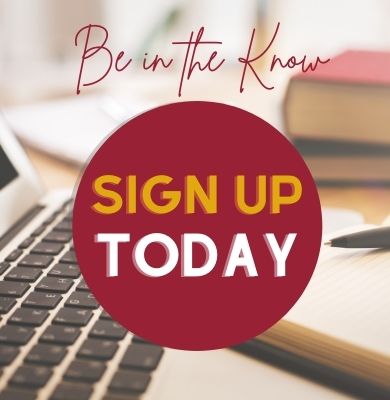 Receive our E-Publication
Our bi-monthly e-newsletter will ensure you are up to date on SWC news and events, including:
Campus Events
Performances and Concerts
SWC Sports Highlights
Volunteer Opportunities
Alumni happenings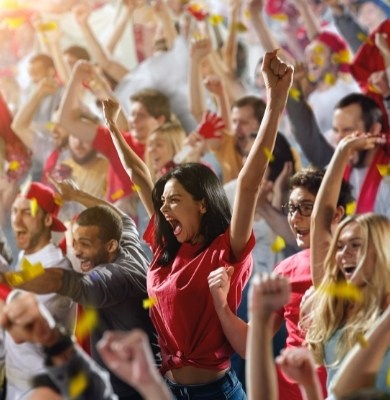 Coming Soon!
We are currently working on a collection of Alumni benefits. Check back soon to learn how to access them!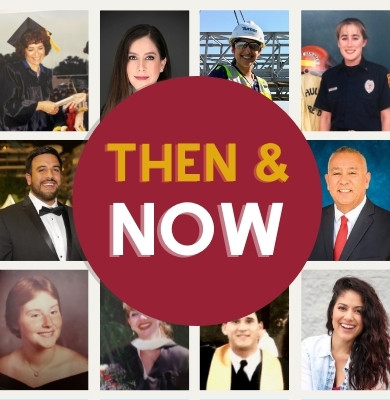 We'd Love to Feature YOU!
Check out our gallery below to see what's new with your fellow alums! If you're interested in being featured (which we'd love), here's how:
Then & Now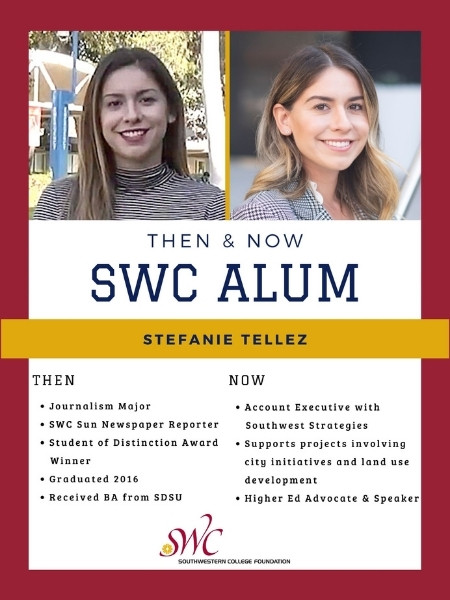 Stefanie Tellez - Then & Now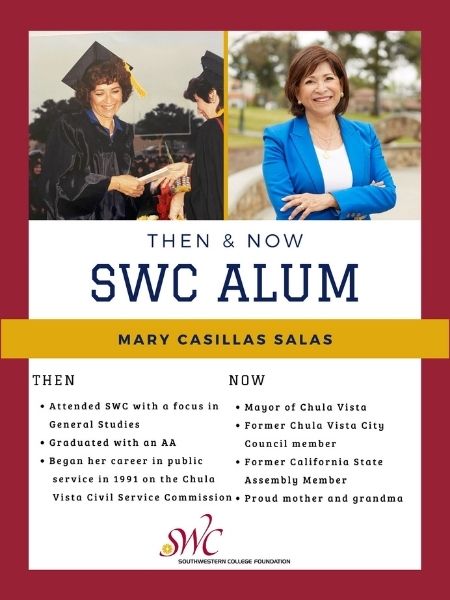 Mary Salas - Then & Now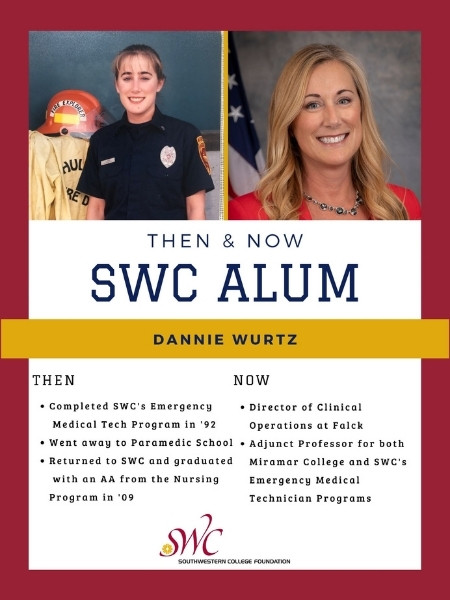 Dannie Wurtz - Then & Now
Get In Touch
Have questions or ideas regarding SWC's Alumni Program? Let us know!