Online -vs- Remote Classes
Online Classes
Traditional type of online class with NO set meeting times; learning is not live and class work is performed/submitted in Canvas by weekly deadlines.
Remote Classes
Remote has three possibilities for instruction:
Meets virtually for all hours posted in the schedule.
Meets virtually for some of the hours posted in the schedule.
Has no class meetings—all work is done online.
ALL methods of remote instruction may require work, such as tests, quizzes and homework, to be done outside of class.
Your professor will email you at your SWC account at least two weeks before the start of class to let you know which of the three remote possibilities they will deliver instruction.
Summer 2021 Semester
June 7, 2021 to August 5, 2021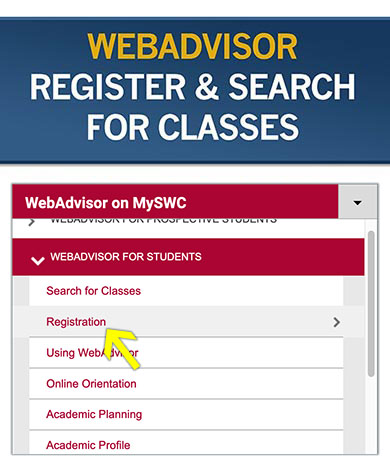 Launch WebAdvisor on MySWC to Register & Search for Classes.
Launch App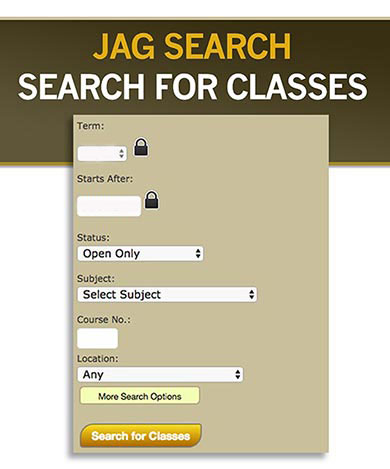 Launch Jag Search to Quickly Find Classes.
Launch App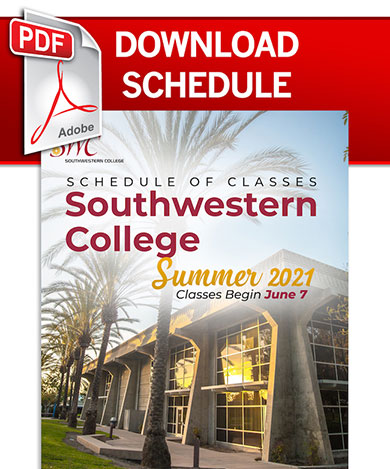 Apply to SWC
If you haven't applied to Southwestern College yet, what are you waiting for?

Additional Information
Schools, Services & Programs
5 Reasons to Choose Southwestern College