Title IX & Campus SaVE Act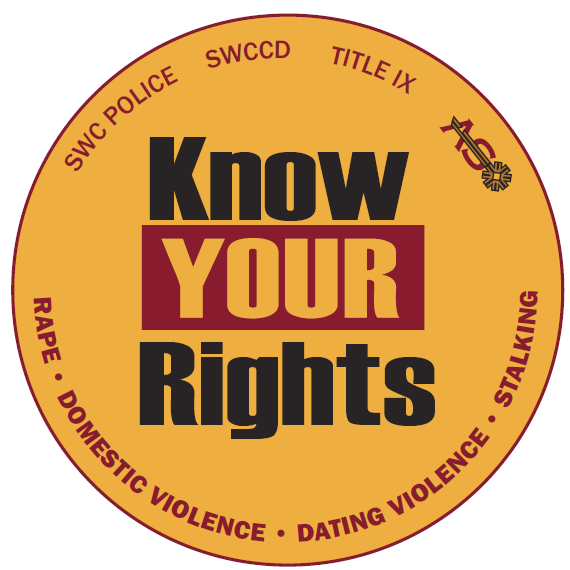 Southwestern Community College District (the "College") is committed to supporting all regulations under Title IX of the Education Amendments Act of 1972. Title IX prohibits discrimination based on sex in programs and activities of federally funded institutions: "No person in the United States shall, on the basis of sex, be excluded from participation in, be denied the benefits of, or be subjected to discrimination under any education program or activity receiving Federal financial assistance."
The College is committed to providing an environment that respects the dignity of all individuals, without regard to their Sex. Sex is defined as a gender designation as male or female; a perceived association with a particular gender/s; or a physical act of a sexual nature, depending on the context. The College's Title IX policy also prohibits discrimination on the basis of pregnancy or medical conditions related to pregnancy; childbirth or medical conditions related to childbirth; breastfeeding or medical conditions related to breastfeeding; parental status; sexual orientation; gender; gender expression (means a person's gender-related appearance and behavior whether or not stereotypically associated with the person's assigned sex at birth); gender identity; and other characteristics related to a person's Sex.
In compliance with Title IX, the College programs and activities operate in a non-discriminatory manner, offering equal access to all persons, regardless of Sex. The College's Title IX policy applies to all College programs and activities, including but not limited to recruitment, admissions, off-campus activities, counseling, financial assistance, athletics, clubs, discipline, single-sex education, and employment.
The College's protections for Title IX also prohibit acts of Sexual Misconduct. "Sexual Misconduct" comprises a broad range of unwelcome behaviors focused on Sex and/or gender that may or may not be sexual in nature. Sexual Misconduct encompasses sexual harassment, sexual assault, sexual exploitation, or gender-based harassment, which is a form of harassment based on gender identity, gender expression, or non-conformity with gender stereotypes. Sexual Misconduct may also encompass acts of sexual stalking, domestic violence, dating violence, intimidation, and retaliation following an incident where alleged Sexual Misconduct has occurred. The College's Title IX protections apply whether the Sexual Misconduct was committed by an employee, student, or member of the public, and when the Sexual Misconduct occurs in connection with all the academic, educational, extracurricular, athletic, and other programs of the College whether those programs take place in the College's facilities or at another location. The College's Title IX policy also prohibits sex-based harassment and sexual harassment in all forms including, but not limited to, verbal, visual, and written sexual harassment; sexual intimidation and exploitation.
The College may not retaliate against any person for opposing an unlawful educational practice or policy, or made charges, testified or participated in any complaint action under Title IX. If you believe that you have suffered retaliation, or you have witnessed retaliation in violation of Title IX, contact the Title IX Officer, Vice President of Human Resources, the Dean of Students or other college designees.
Upon receipt of any complaint related to potential Title IX violation, the College will ensure every allegation is investigated promptly, adequately and impartially. The College will also take steps to protect all complainants and participants from retaliation, to maintain confidentiality (to the extent possible), and ensure all parties are treated fairly and provided due process through the College's investigation process. As part of its Title IX obligations, the College also takes steps to prevent recurrence of any sexual violence and remedy discriminatory effects on the complainant and others, as appropriate. The College's procedure for investigating a Title IX complaint can be found in the Sexual Misconduct Handbook.
You can learn more about your rights and the College's obligations under Title IX through the following links:
If you have questions or concerns related to your rights under Title IX, or you believe that you have experienced or witnessed a violation of the College's Title IX policy, you can contact the Title IX Officer:
Get In Touch
Michael McGhee
Interim Director of Employee Relations & Title IX
Room 46B-150
900 Otay Lakes Rd
Chula Vista, CA 91910