Mission Statement
The Southwestern College Office of Institutional Technology (IT) is committed to providing reliable and secure access to innovative, high-quality technology systems that support the entire district and enhance the faculty, staff, and student experience.

Through strategic planning, partnerships, and collaborations, we will continue to support the District to enhance the technological and academic experience of its students and employees. We pledge to continue to develop the knowledge and skills needed to remain versatile and responsive to the constant changing environment.
What's New?
SWC Outlook Email in the Cloud
Starting on Monday, June 7, 2021, we will begin moving staff/faculty email accounts and mailboxes to the cloud. This migration to the cloud will improve our security, availability, and access to email. We will do everything we can to make this project as smooth as possible, but please note we are expecting outages and challenges.
Safe & Secure IT
Learn all about the importance of strong passwords, email phishing attempts, and more!
SWC Zoom
Current faculty/staff can now get a licensed Zoom account for use with District-related events and remote teaching.
Faculty/Staff Directory Change
Email addresses were removed from the Faculty & Staff Directory to help reduce the amount of spam and phishing attempts you receive. A webmail form is now being used for visitors to contact you directly. Take a look at the "Personalized Contact Forms" accordion on the OmniUpdate System Information page for more information.
Coming Soon - Virtual Desktop Infrastructure (VDI)
The Network and Desktop Support teams are hard at work installing and configuring a new system that will allow students to utilize lab apps and software remotely, as if they were actually on campus. Virtual Desktop Infrastructure (VDI) is set to launch in the Fall 2020 semester!
JagBot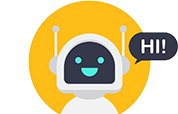 Get In Touch

Building 18A
900 Otay Lakes Rd
Chula Vista, CA 91910